Whether you're moving into your first home or just looking to refresh your furnishings, there are many unique and creative ways to switch up your current home decor to feel fresh in the new year without breaking the bank.
Read on for an updated post featuring a Q&A with one of our favorite designers, Holly Polgreen, President and Co-founder of Carlyn & Company Interiors + Design, for the best tips on how to repurpose, reorganize, and redesign your home decor.
Whether it's a new year, a new home, or you're just ready for a change, what are a few key pieces of advice for those looking to update their interior design?
Experiment! A new beginning deserves a new perspective. Be bold and don't be afraid to restyle furniture, artwork, and accessories. Try moving them to different rooms and see how it feels, then mix it up again if it's not quite there yet. Often just one or two substitutions can make the room feel fresh, so go ahead and try different combinations.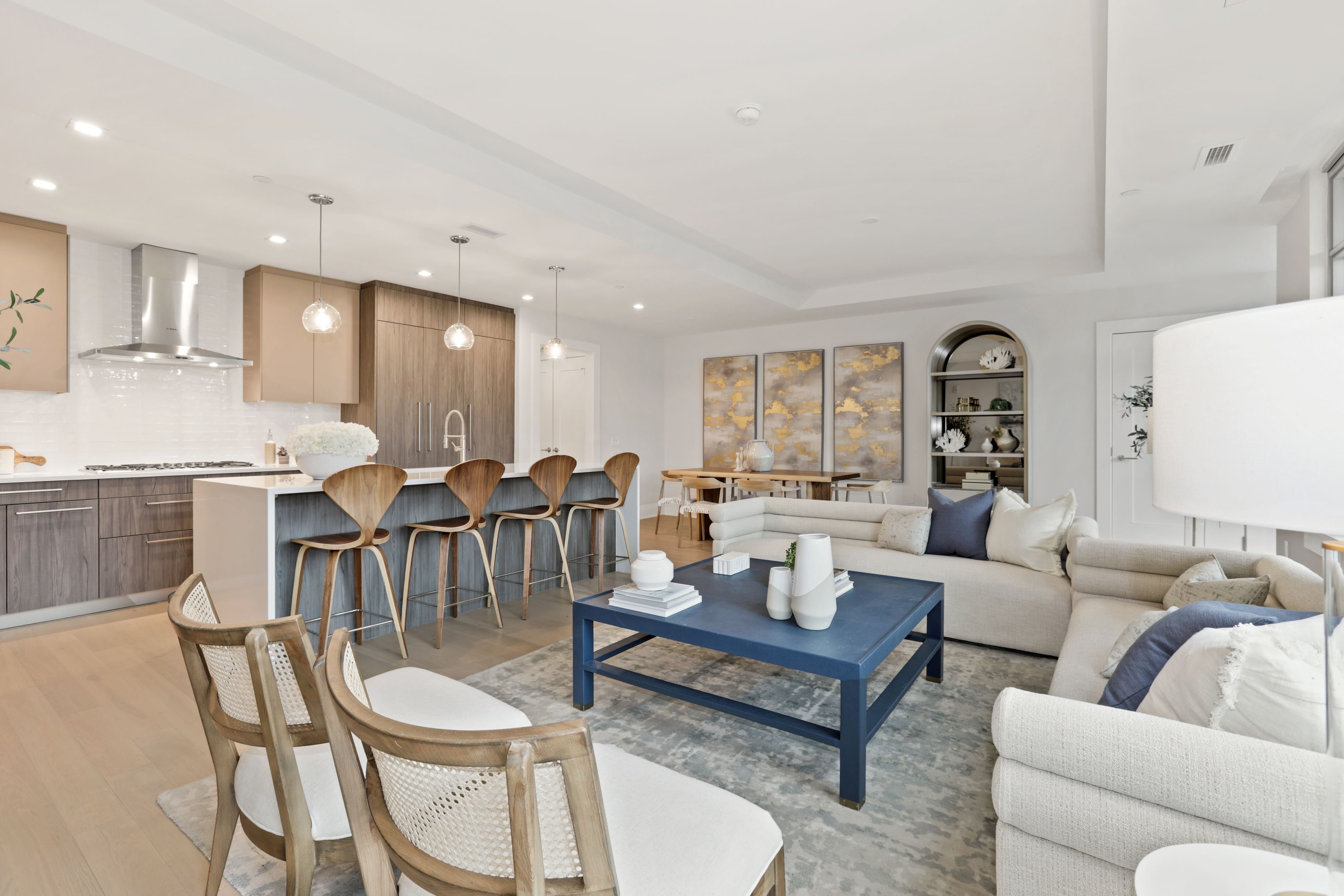 When redesigning your home with repurposed pieces, what are the most important elements to focus on for the biggest impact?
Scale is your driver here. If the scale and proportion of your existing pieces work in your new home, and you still love your furniture, updating with accessories and art can give you a lot of impact with minimal effort. They are also the quickest to update. Check out Pinterest for art inspiration and creative ways to display your collections. Of course, for the biggest impact, change the paint color. Always worth the expense – or the sweat equity.
---
New Townhomes in DC, MD & VA
Learn more
---
What are a few tips for revisualizing and reorganizing to make a room feel fresh and new?
Keep what you love and give yourself permission to get rid of heirlooms that don't reflect your current needs. For the pieces you love, think out of the box. It's easy to fall back on grouping everything as it was in your previous home. Transform your objects by trying them in a new room or mixing them with new accessories.
Before moving your boxes of "living room decor" and "bedroom decor" into those rooms, open them up and see if you can swap a few of the pieces for a fresh take on where those items will live in your new home.
What are a few items you already have in your home that you could creatively repurpose?
Furniture can be versatile. Try using a dresser in the Foyer as your entry piece. It can add extra storage for gloves, sunglasses, and even shoes.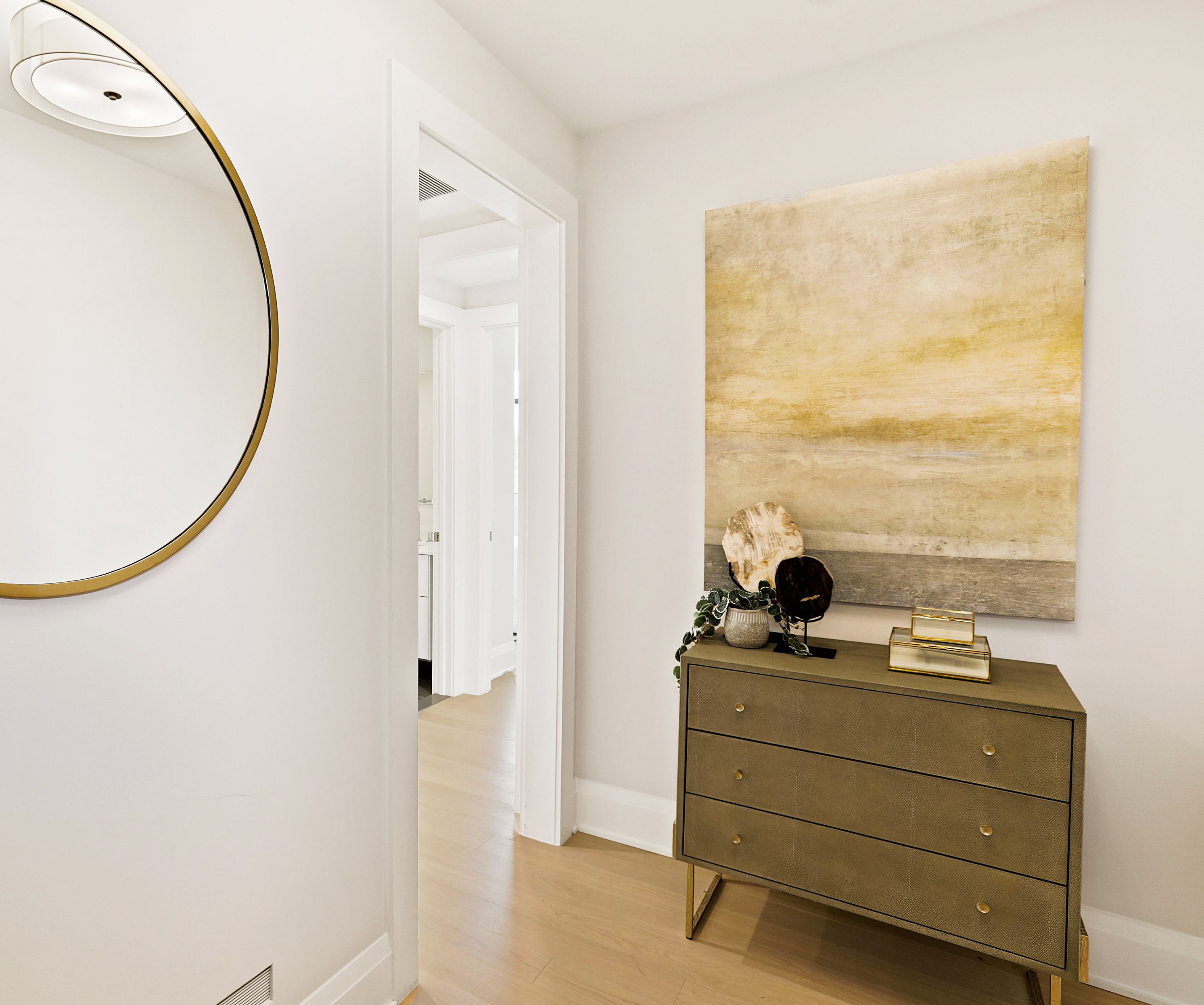 Screens make excellent headboards - hang one behind your bed, and if it has slats, or a perforated design, try an accent paint block behind the screen for added impact.
Consider using a taller shelving piece as a nightstand. Going vertical gives extra storage, as well as some extra interest.
To change the look and feel of a room, what are a few go-to pieces to think about swapping out?
Consider adding a new area rug to your dining room or living room. Play with the scale and pattern so it contrasts with the drapery and upholstered pieces already in the room. There are so many amazing rugs available for all design aesthetics from bold patterns to soft neutrals.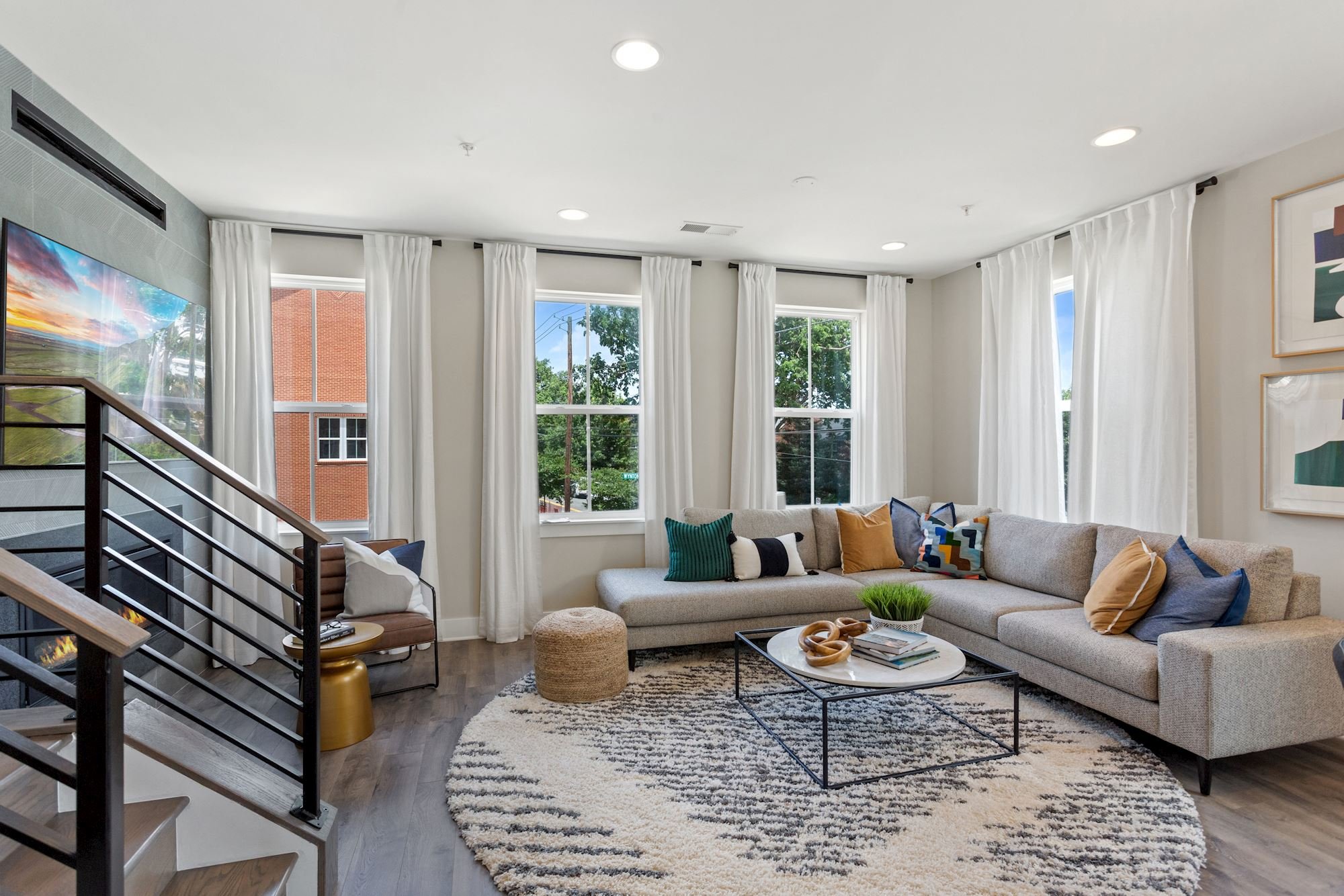 Bold wall colors can also completely change the feel of a room, whether you want it to be more dramatic, more cozy, or just something different. Try a new color in a smaller room first as it can sometimes be overwhelming in an open floor plan or a larger space.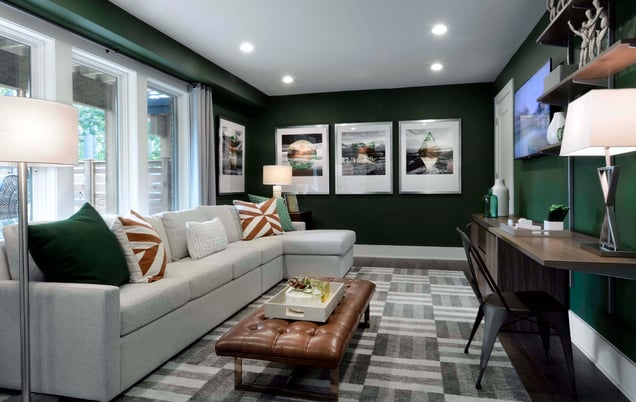 What are a few ways to reinvent a piece of furniture you already own?
The easiest update is to change out the hardware. There are so many chic and modern pulls – it's like changing your jewelry. Older pieces can garner new life with this quick, and often inexpensive, update.
In a new home, which furniture or accessories give a room the most impact?
If you have a lot of windows, add some interest to your drapery. Even a simple texture can add impact. For ample wall space, try a series or grouping of art over the sofa. In your artwork, play with mat widths. Sometimes an oversized mat can make the artwork feel special and give it a modern look.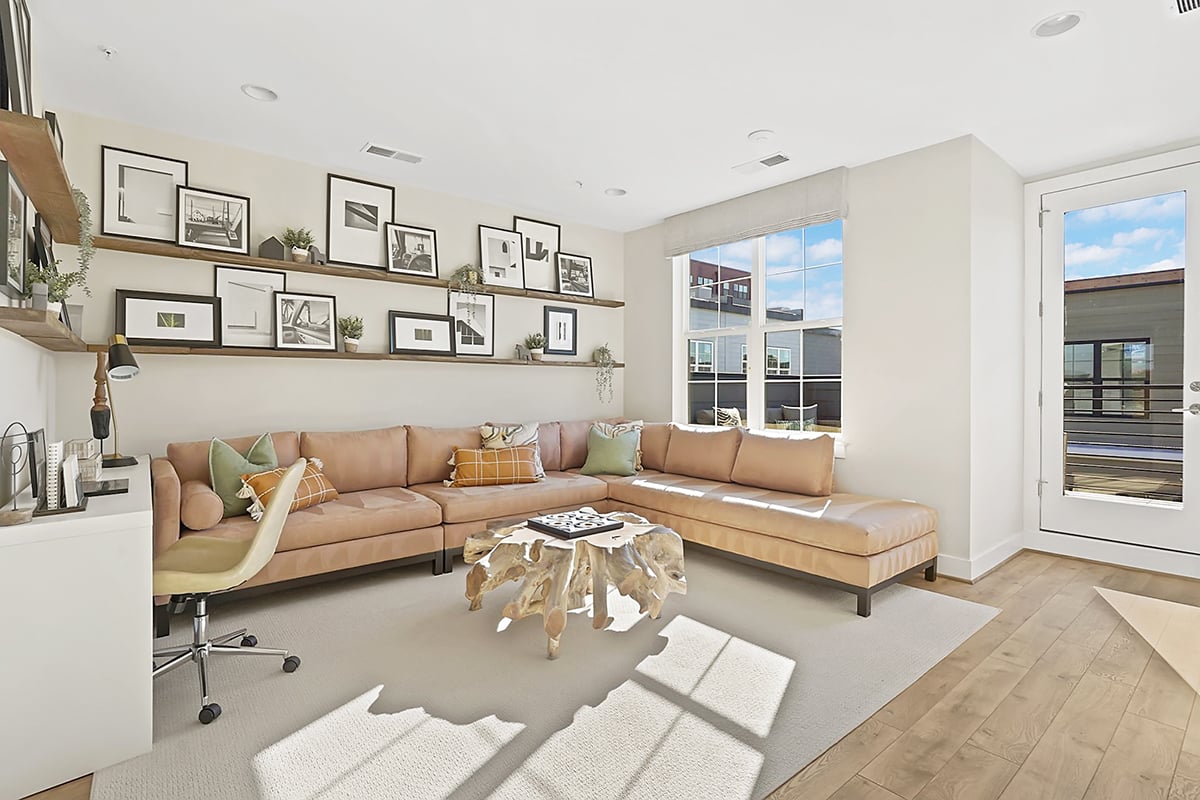 For a modern, contemporary design, what are a few key elements to focus on?
Vary the texture and scale of materials. Make sure that you have lots of contrast even if your palette is quiet.
What advice would you give for first time buyers who would love to fill their home with unique pieces, but might not have the budget to do so? Where should they focus their bigger purchases?
Buy good quality anchor pieces. These tend to be the larger pieces in the room. Keep them classic and streamlined, and they will work for decades even as styles change. Try consignment stores and vintage online sites. There are bargains to be had out there, you just need to invest the time to find the gems!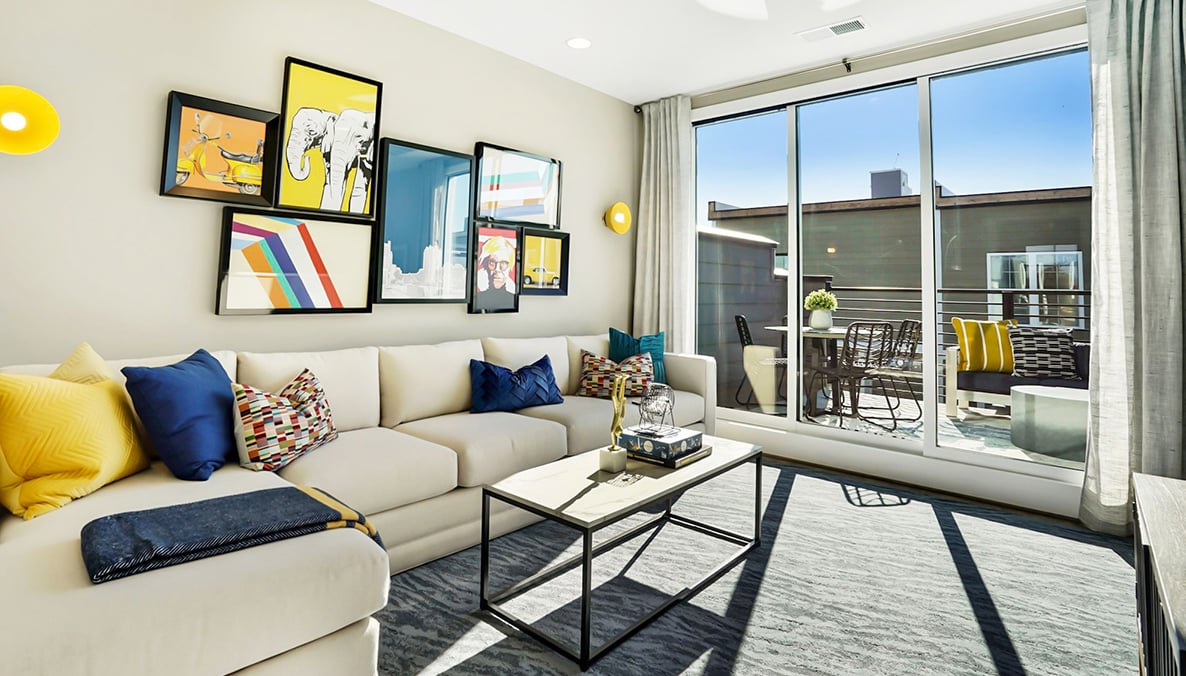 Alternatively, for those downsizing, what advice would you give for those trying to decide what pieces to hold onto and what to look for new?
In any new space you need to get the scale right. If you find your pieces are too big, or too small, replace those first.
Do you have any last tips or advice for those hoping to repurpose, redesign, or reorganize their interior design this year?
If you need to incorporate larger pieces, consider multiples of the same item! For example, two trunks side by side can make an extra-large cocktail table in an unexpected way. Plus, the added storage is a bonus!
When repurposing your furniture, accessories, and decor, you may want to consider changing up your overall aesthetic. Not sure where to start? The first step is defining your own design style. Take our Interior Design Style Quiz to find out yours!