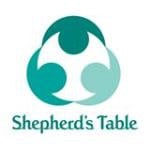 Shepherd's Table is a nonprofit organization in downtown Silver Spring, supported by volunteers, religious organizations, government, businesses, foundations, and individual donors. Their mission is to provide help to people who are homeless or in need by providing basic services, including meals, social services, medical support, clothing, and other assistance in an effective and compassionate manner.

The Alexandria Seaport Foundation (ASF) is a 501(c)(3) non-profit organization which was established in 1982. ASF operates from facilities based on the Potomac River waterfront in historic Alexandria, Virginia. Since 1993, ASF's primary focus has been to use traditional boat building to help at-risk and disadvantaged youth improve their lives.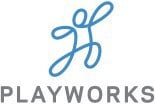 Playworks' vision is that one day every child in America will get to play - every day. We create a place for every kid on the playground, a place where every kid belongs, has fun and is part of the game. Playworks DC provides support to DC public schools in low-income neighborhoods so that recess is more structured and effective, providing youth with basic social skills in conflict resolution, confidence, independence, teamwork and leadership.