If you crave a simplified way of living, consider a minimalist design style for your home. Minimal interior design is based on creating a peaceful and orderly space, highlighting functionality and providing a feeling of serenity and simplicity.
How can you get the minimalist look in your home? We asked Missy Sinsel, Design Director at the award winning interior design firm Carlyn & Co, for 5 practical tips on creating a minimalist design style.
---
Are you transitional, contemporary, urban industrial or more of a minimalist?
Take our interior design style quiz to find out!


---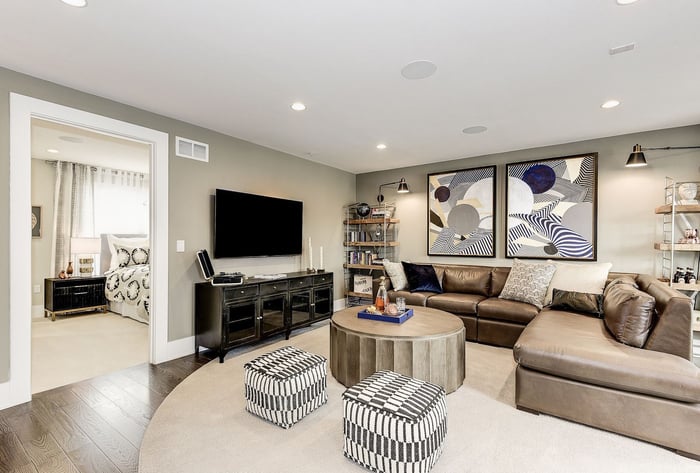 1. Focus on Functionality
Start by thinking about how you use the room and only keep key furniture pieces you need. If certain items are not working well in the space, replace them with usable pieces. For example, if the room is for lounging, start with a comfortable sectional. If you entertain frequently, then consider more seating options (think small poufs or benches that can be tucked under tables when not in use). In minimalist design, pieces should be multi-functional. Do you have a console table tucked in a corner that just collects dust, but you are always light on seating when your family is in town? Then try switching it out for a bench—you can even add a tray to store needed items when it is not being used as seating.
The idea is for your space to function for your family's needs. If it doesn't, this can add to your stress level since the room never works the way you would like. Change it to make it function better and let yourself feel the calming effect of a truly usable space.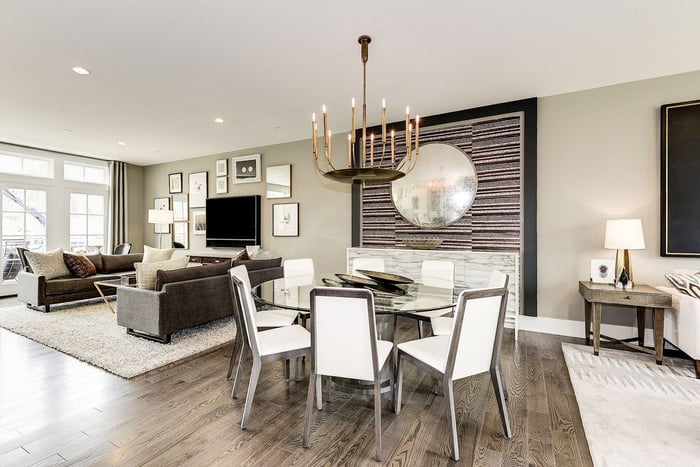 2. Highlight Quality Pieces
With minimalism there is less of everything—including furniture. That means your furniture pieces have to be very special and functional since there are less of them. Don't pack a room with furniture because you can. Be thoughtful of how you will use the space and what you need. Then find pieces that you love and will work with the goals you have for the space. And don't worry that you will have to give up storage. You can still have pieces that include space for storage, you'll just want to be thoughtful about what you keep and how you store it.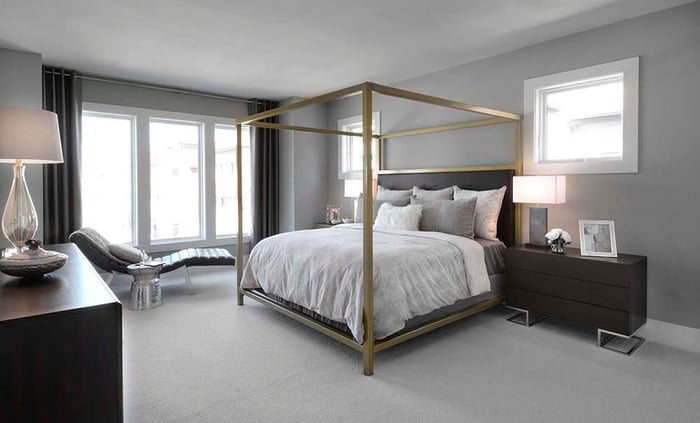 3. Eliminate the Unnecessary
De-cluttering is not an easy task for many folks. Most of us have accumulated years of "stuff" for various reasons, some being sentimental or simply just having the space to keep it all. It is best to start out small and give yourself goals. Start with one box/drawer/cabinet/surface a day or week (depending on how quickly you need to de-clutter). Then decide what you really need to keep by asking yourself: Do you use it daily? Could it be displayed or stored in another way? Does it make you happy?
You can also reduce clutter by organizing items. Is your cocktail table filled with magazines, remotes, and coasters? Add a beautiful box or tray to your cocktail table to store these items so your table doesn't look so cluttered. And keep checking to see what you are not using that can be removed.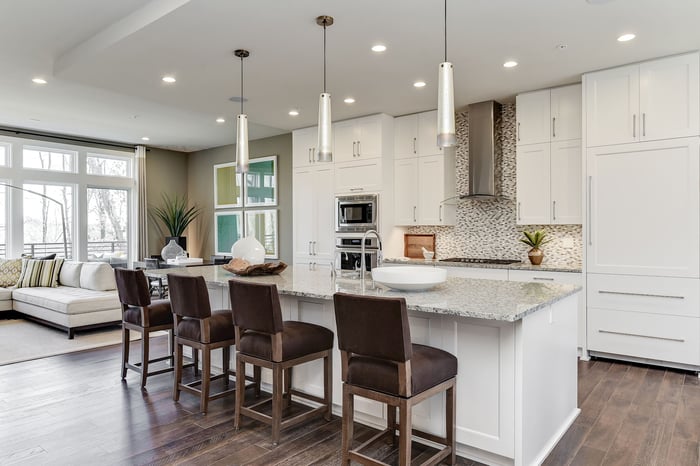 4. Use a Neutral Color Palette
Typically in minimalist interior design, less is more in color as well. But if you love color, don't worry—you can still add pops of color to the space. Start out with a neutral base such as creams, whites or greys. For example, you can mix the textures by adding a chunky white throw to your creamy wool sectional and pairing it with pale grey walls. If you do add pops of color, try to stick with more natural colors as you want the space to still have a calming effect. Artwork, pillows, and area rugs are great ways to add some color to your space. Don't be afraid to use patterns, just keep them more neutral and play with a simple pattern in different scales.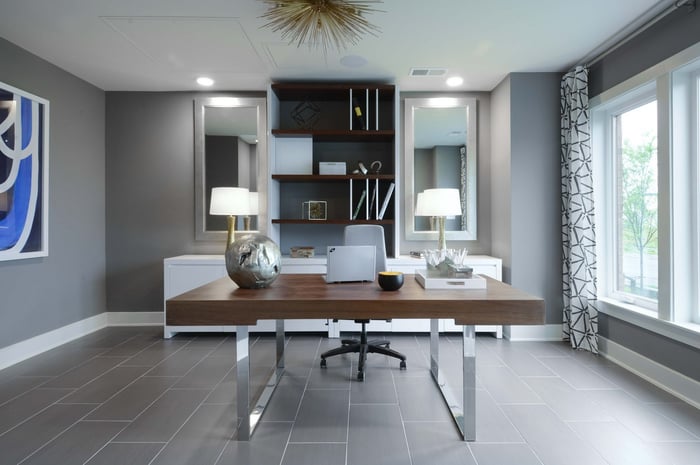 5. Keep it Simple!
Be sure to keep the overall characteristics of the room simple. For example, in a minimalist kitchen or bath, keep the finishes streamlined by using flat front cabinets with linear hardware paired with a sleek silestone. If you would like a space with a bit more flair, use dark accents to add some contrast or mix different metals together (such as stainless with black or brushed brass) to keep the space interesting.
To see more examples of minimalist interior design, visit the Cameron Model Home at Grosvenor Heights. Want to know if Grosvenor Heights is the right community for you?
Take our quiz
to find out!


Not sure what your interior design style is? Take our quiz!