Bethesda, MD, Sept. 22, 2014 – EYA, a leading developer and builder of more than 4,000 Washington, D.C.-area homes in distinct urban-lifestyle neighborhoods, has received a Gold Award in the 2015 National Housing Quality (NHQ) Award® program. Modeled after the Malcolm Baldrige National Quality Award, the NHQ Award represents the housing industry's highest recognition for achievements in total quality management. This award adds to the list of national recognition received by the local company, who has also won America's Best Builder twice and the ULI Award of Excellence.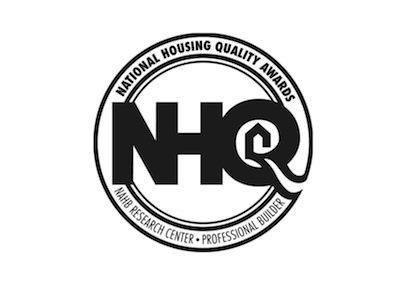 EYA is one of only two Gold Award winners in the entire country. The company was judged on eight business categories: leadership, strategic planning, process management, customer satisfaction, human resources, construction quality, trade relationship and business results. Judges for the 2015 NHQ Award, including housing industry executives, management consultants, and marketing experts, evaluated a 150-question application from each entrant. In addition, on-site interviews were conducted with EYA employees and trade customers and customer feedback was assessed.
"This is quite a feat, and I'm extremely proud that our team has achieved this distinct honor in the first year that we were evaluated for the NHQ Award," said Bob Youngentob, EYA president. "The clarity and focus of our mission, the strength of our core values, the high degree of accountability and the openness of our communication have allowed EYA to continuously exceed our goals and customers' expectations."
Founded in 1992 and headquartered in downtown Bethesda, EYA has built more than 35 walkable neighborhoods in the D.C. metro area, predominantly located inside the Beltway in Montgomery County, the City of Alexandria, Arlington, and Washington DC. The company is actively selling new townhomes in Silver Spring, Bethesda, Washington D.C., and Old Town Alexandria, along with one condominium in Old Town Alexandria.
Frank Connors, EYA Chief Operating Officer and Chief Financial Officer says quality management for EYA includes building neighborhoods that promote convenient, comfortable and responsible living for residents and the community at-large.
"While homebuilding is the primary thing we do, building sustainable neighborhoods is what we love; and that means more than welcoming new homeowners," said Connors. "It means emphasizing social responsibility and giving back in the communities where we build."
The National Housing Quality Award®, established in 1993, is sponsored by Professional Builder Magazine. EYA executives will receive their Gold Award at the Housing Giant Leadership Conference in Dana Point, California in October.
About EYA
Founded in 1992, EYA is an urban infill developer specializing in the creation of distinct neighborhoods that positively impact individual lives and communities in a socially responsible way. Since its inception, EYA has built more than 4,000 homes across the Washington Metropolitan area, tackling some of the region's most challenging sites along the way.