Old Town Alexandria is known as one of the most walkable areas in the country. From the lights and buzz of the holiday season to the dog days of summer, there are always new things to do or see on a stroll around town. But what happens when the weather doesn't cooperate? Don't worry - there is no shortage of activity going on indoors!
---
Distinctive Waterfront Residences in Old Town Alexandria
---
Here are 13 ways to spend a rainy day in Old Town Alexandria:
1. Get Active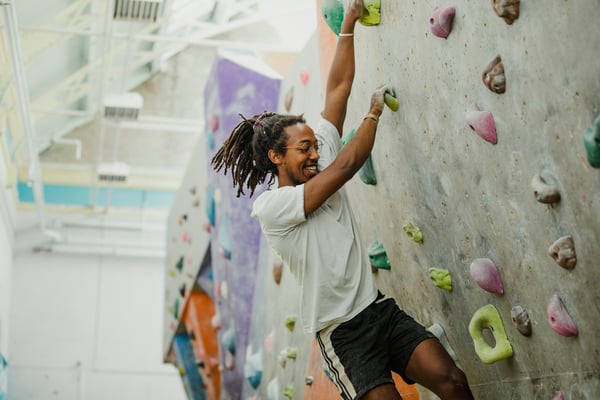 Don't let cold or wet weather stop you from reaching your health and fitness goals. New fitness studios, gyms, yoga centers, and more have popped up in Old Town over the past few years, including well-known favorites like Orange Theory, solidcore, and CrossFit.
In addition to these national brands, boutique studios like Sand and Steel Fitness and Get Fit Studios, offer group and personal one-on-one training experiences. On days you can't take a bike ride down the Mount Vernon Trail, try out an indoor cycling class. Zweet Sport Hot Yoga & Total Fitness Studio down by the waterfront has both small group fitness as well as personal training, in addition to their group classes like spin and hot yoga.
Aside from attending a class or hitting the gym, get creative with how you stay active. Sportrock Climbing Center is just a few miles up the road and offers a unique and fun way to spend the day indoors, while also learning a new skill and possibly a new hobby.
2. Catch a Concert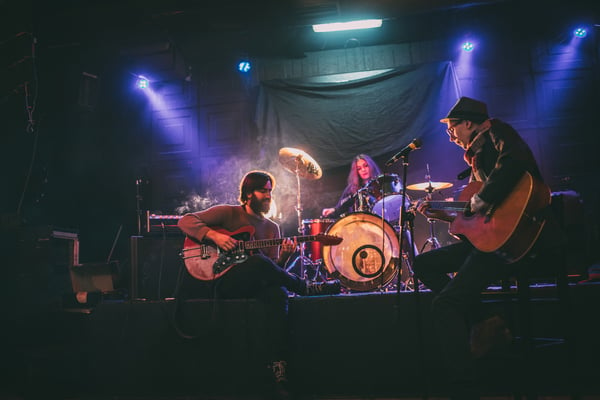 One of the DC area's most iconic music venues, The Birchmere, is located in Old Town Alexandria. This intimate setting is the perfect spot to relax on a drizzly evening, listening to artists' performances and discovering new talent. Not only are the shows at the main stage seated, but wait staff will take your food and drink orders as you enjoy the show. From blues and jazz to rock, bluegrass, and country, there are concerts for every music taste.
3. Challenge Yourself to Get Creative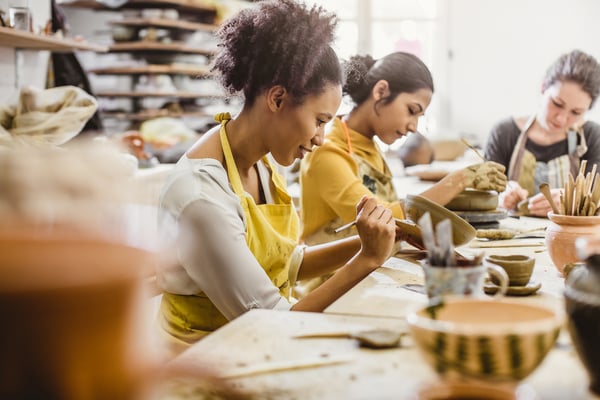 Pull out your metaphorical magnifying glass and get ready to solve a mystery at one of the escape room options in Old Town. Home to both Escape Room Live and Escape Quest, groups can choose their challenge from a variety of immersive and exciting puzzles. Whether you're escaping from an ancient Egyptian tomb or saving a King before time runs out, heading to an Escape Room on a gloomy day can be a unique experience to share with friends and family.
For a more artistic challenge, check out AR Workshop's daily classes and events. Their calendar is full of fun how-to workshops like wine & sip sessions and even easy wood projects like wall art or pet beds.
The Art League, located in the Torpedo Factory, also offers a catalog of creative classes to check out. Ranging from pottery and photography to sculpture and stained glass, their weekly sessions are a great way to get creative during the colder months.
If you aren't sure you want to sign up for a class, you can easily make a reservation for the afternoon at Paint This!, a paint-your-own pottery studio that also offers mosaic making sessions.
---
The Interior Design Story of the Robinson Landing Townhomes
---
4. Get Zen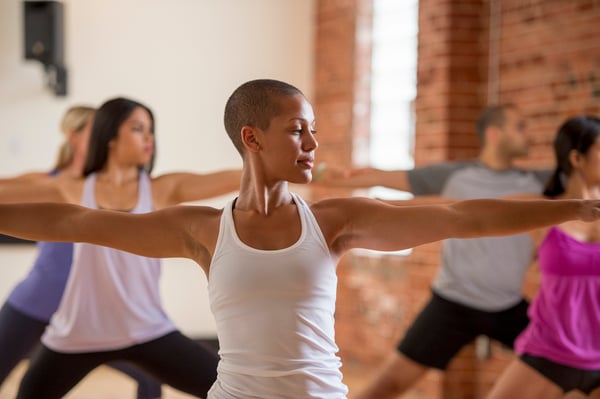 Find the perfect hideaway on a cold morning at one of the many yoga and Pilates studios throughout Old Town. Classes, workshops, events, and more can help you let go of the stress from the week, get inspired, and help you find your center.
One of the top yoga studios in Old Town is Radiance Yoga, offering over 70 classes a week in a variety of yoga styles for all levels of practice. 532Yoga also blends together a variety of experiences in a relaxing and zen-like environment. Refresh Yoga Center, Zweet Sport Hot Yoga & Total Fitness, and River's Edge Yoga also have a range of classes and workshops to try.
There is also no shortage of Pilates studios, all within walking distance of the Old Town waterfront. Georgie's Pilates is a fully equipped apparatus and mat studio, with private, semi-private, and group instruction for all fitness levels. Located just off King Street, sculp'd combines Pilates, HIIT, Yoga, and Barre to create unique classes and experiences for those looking to try something new.
A newer trend in Pilates is 'barre,' which combines ballet-inspired moves with elements of Pilates, dance, and yoga. Both Xtend Barre and barre3 in Old Town offer classes to try any day of the week.
5. Enjoy a Leisurely Brunch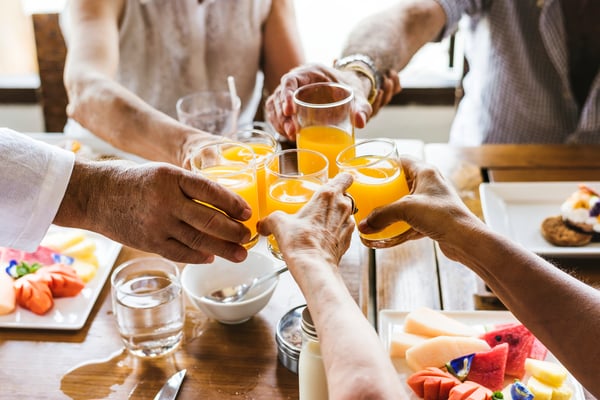 Breakfast might be the most important meal of the day, but brunch is the most important meal of the weekend. What better way to escape the cold than to post up for a long, leisurely brunch with friends? Brunch has taken over the DC area as a weekend activity and Old Town has more than risen to the occasion. You can find brunch specials at nearly every restaurant up and down King Street.
Jackson 20, located in The Alexandrian, is a farm to table restaurant that serves classic Southern dishes with a contemporary twist. Their brunch menu is served every weekend and their quirky, modern décor makes the perfect backdrop for a late morning meal. Also on King Street, Brabo Tasting Room and Hank's Oyster Bar are at the top of locals' lists. Brabo Tasting Room offers farm-to-fork pub fare in a beautiful, historic setting, while Hank's Oyster Bar serves a unique brunch menu with a seafood twist.
For more traditional brunch classics, Chadwicks serves a Champagne Brunch every Saturday and Sunday until 4pm. Hummingbird Bar & Kitchen's award-winning chef has also created a special brunch menu with classic items like Eggs Benedict alongside creative additions like Nutella Toast.
---
New Waterfront Condominiums in the Heart of Old Town Alexandria
---
For a complete list of restaurants to explore in Old Town Alexandria, click here.
6. Visit a Unique Museum
Alexandria is rich in historical roots, with dozens of historical landmarks and homes to visit, as well as seasonal events to enjoy. While there are dozens of sites and museums sprinkled throughout the cobblestoned streets, here are a couple of hidden gems to explore on a rainy day.
The potions and folklore of your favorite fantasy novel or fairytale might not be as far from the truth as they may seem. A trip to The Stabler-Leadbeater Apothecary Museum will take you on a journey through science and history, sharing patronage with George & Martha Washington. Hosting a variety of events throughout the year, one of their most popular is the science behind Harry Potter, bringing a little magic to your day.
Visiting Gadsby's Tavern Museum is like taking a step back in time. Whether you explore the museum on your own or join in on an in-depth guided tour, there's an element of mystery and intrigue surrounding this historic site. Hosting events like 18th century balls featuring period dancing, historic beverage tastings, and a variety of family-friendly events make Gadsby's Tavern a staple of Old Town. There's even a ghost story that the locals share with guests surrounding a mysterious couple who found refuge at the tavern in the early 19th century.
Looking for more history to explore in Old Town? Click here.
7. Go to Trivia Night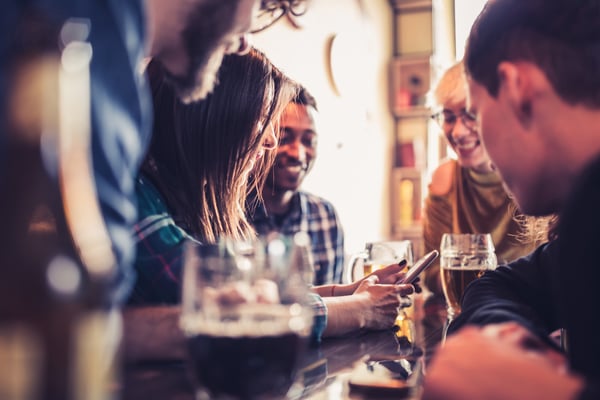 Old Town Alexandria is home to hundreds of restaurants, from fast-casual to fine dining, known for their Sunday brunch, daily specials, happy hour deals, and weekly events. One of our favorites to frequent is trivia night. Throughout the week, restaurants up and down King Street offer a chance to challenge your obscure knowledge and even have a chance to win prizes. Here are a few options:
8. Weather the Storm in a Coffee Shop
On those days where the rain is pouring down, nothing sounds quite as cozy as heading to a coffee shop and curling up with a good book. Old Town Alexandria offers dozens of chances for hideaway havens where you're welcome to relax, read, or simply sip on your favorite brew for as long as you'd like.
First, head up to Book Bank, an eclectic used book store carrying a wide variety of fiction and nonfiction titles. Find your new literary companion and head over to one of the unique coffee shops nearby, all with their own flair and flavors.
Killer E.S.P. is an Old Town staple, with quirky, cute, and cozy décor throughout their shop. With a mix of seasonal lattes, espresso, pies, and other tasty treats, you can easily spend a day relaxing on one of their comfortable couches. Misha's Coffeehouse is another local favorite. Vintage refrigerators, framed paintings, and jars full of their coffee beans fill the space, creating an environment conducive to creativity and conversation.
Staying through lunch? Uptowner Café, across from Book Bank, has a full menu of sandwiches, salads, and more alongside their lattes, brews, and pastries. Closer to the waterfront, Extra Perks Coffee Shops also features a more extensive menu, serving both breakfast and lunch items, as well as beer, wine, and cocktail options.
Interested in something sweet alongside your cup of joe? Blüprint Chocolatiers, Dolci Gelati, and Sugar Shack Donuts each offer their own specialty items from authentic gelato to daily donut specials.
---
Top 5 Reasons Why You Should Live in Old Town Alexandria
---
9. Post Up at a Brewery or Cidery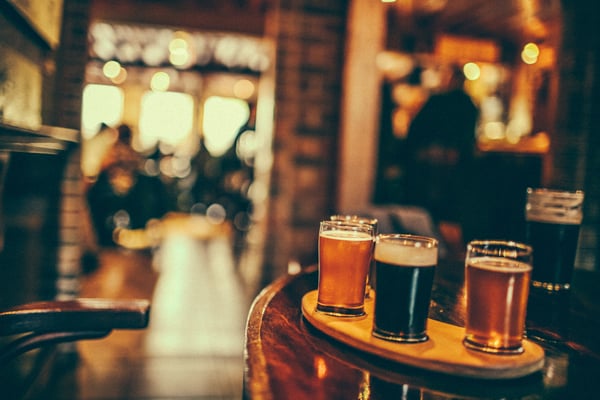 Cider drinking isn't just for the summertime. Lost Boy Cider, newly opened in the summer of 2019, offers patrons a delicious variety of hand-crafted ciders. Located in a lofty converted warehouse, this new cidery includes both a tasting room and event space. Every week, they host fun events such as Hoppy Hour – a 45-minute meditation experience, where patrons can snuggle with bunnies in between their deep breaths. They also host a weekly trivia game on Wednesday nights at 7pm, Pilates classes, and an event called Two Scientists Walked into a Bar where people can get all their science questions answered on the spot.
In the mood for a beer? Head over to Northern Virginia's most notable brewery, Port City Brewing Company. Take a seat in their tasting room to try a variety of their handmade, local craft beers or take a tour to learn more about their process. There's always something on tap at Port City, from sitcom trivia and comedy nights to BeerYoga and technology talks.
10. See a Play or Performance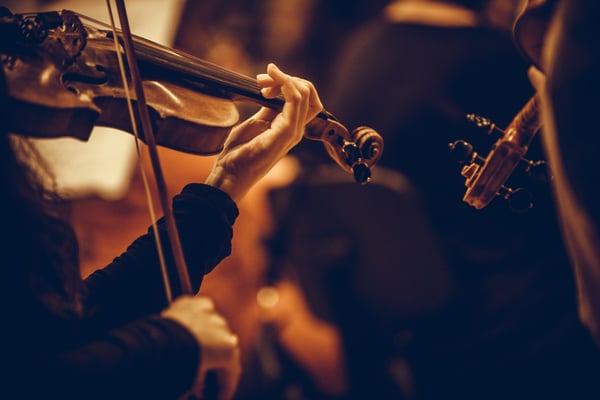 Instead of going to the movies, try spending an evening at a different kind of theater. The Little Theatre of Alexandria puts on performances and plays throughout the week. From classics like A Christmas Carol to contemporary musicals like Legally Blonde, check out their calendar to see what's coming up this season.
The George Washington Masonic National Memorial is an easy-to-spot landmark as you head into Old Town Alexandria. The memorial, dedicated to George Washington in celebration of both him and American Freemasonry, is set back on a small hill, overlooking Old Town. In addition to offering guests a piece of history to explore, they also host concerts, shows, and events in the Memorial Theater. Check out their calendar events for performances by the Alexandria Symphony Orchestra, Washington Metropolitan Philharmonic, and more.
11. Explore an Art Gallery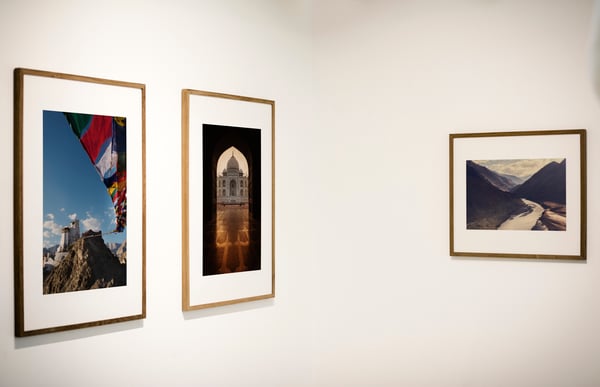 Old Town Alexandria is an arts and culture hub. No matter the season, there's always an event, performance, or production to check out. From arts and crafts festivals to art exhibits on the waterfront, your inner creative spirit will shine in Old Town.
One of the best ways to spend the day tapping into your artistic side is exploring the world-famous Torpedo Factory Art Center. Located on the waterfront, this former naval plant is now home to over 82 working artist studios, galleries, and workshops. You can spend hours walking through the rustic hallways, and you can even sign up for classes in any medium you're most interested in. There's a café inside and your dog is even welcome to roam with you.
Get inspired at one of the other art galleries in Old Town. On a cold afternoon, stop by Principle Gallery and Kyo Gallery to explore and escape the elements.
---
How to Spend a Day in Old Town Alexandria with Your Dog
---
12. Discover a Hidden Gem & Spend an Evening Out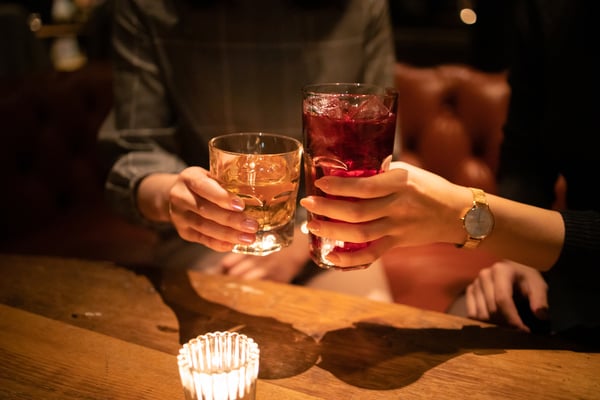 With its beautiful architecture and historic atmosphere, there's a distinct charm to Old Town, complete with an air of possibility, that something special is just around every corner. With new restaurants popping up and historical secrets to uncover, there really are hidden gems throughout the city. Here are a few indoor spots to check out next time you're looking for an easy escape:
13. Treat Yourself to a Day of Self-Care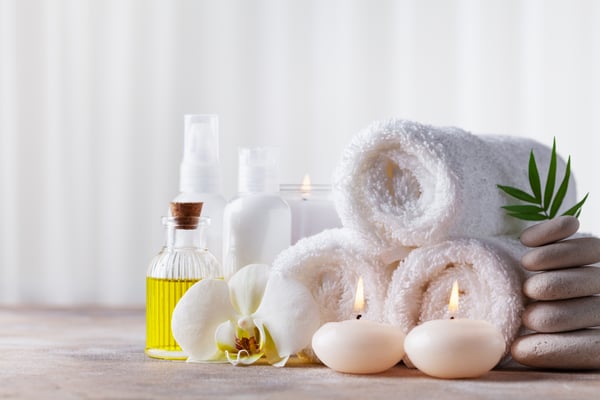 Unwind after a long week and treat yourself to an afternoon, day, or weekend of self-care. Alexandria's spas and salons offer a wide range of services from deep tissue massages to facials, blowouts, manicures, and more.
Sugar House Day Spa & Salon offers an elegant and relaxing environment that combines spa and salon services, where guests can choose from a variety of hair design, skincare treatments, and spa packages. Aida Spa focuses on total body wellness with a mission of making every guest feel pampered and unique. Just off of King Street, Fountains Day Spa prides themselves on offering the very best skincare while making their guests feel at peace.
Go with a friend, your partner, or even on your own for a much deserved day dedicated to yourself. You deserve it! For more spa and salon options in Old Town, click here.
Whether the cold chill of winter, the drizzle of a spring shower, or a hot summer day leads you to find refuge indoors, Old Town is filled with activities and adventures to explore no matter what's going on outside. To learn more about all Old Town Alexandria has to offer, click here.
---
Relocating to the DC area?
Here's why you should choose Old Town Alexandria
---