From dog parks and local trails to dog dining and diving, we've compiled a list of the best local spots to enjoy some time with your favorite furry friend in and around Bethesda, MD!
Here are the top places to explore, eat, and enjoy with your dog:
---
New Luxury Townhomes in Bethesda, MD
---
Puppy Parks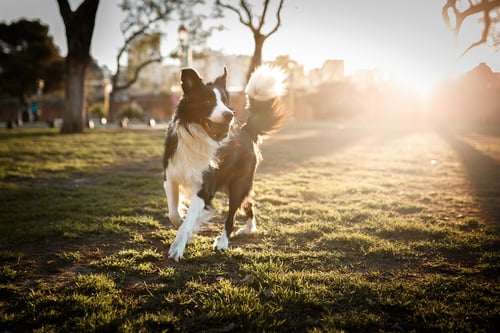 As fall begins and the temperatures start to cool, grab a leash, get outside, and enjoy the fresh air. Bethesda is home to local parks, trails, and more that offer a unique urban oasis setting for both you and your dog.
On the edge of Bethesda and Potomac, MD, Cabin John Regional Park offers a fenced-in area where dogs can play off-leash. It's divided into two sides with space reserved for smaller pets. There's a water station, mulch floor and rocks for dogs to play and an awning, picnic table, and benches where owners can relax and socialize. The park is accessed from Westlake Drive and is open sunrise to sunset with the exception of Tuesdays between 9am - 11am when clean up and maintenance is performed. Handlers must be over 13 years of age.
For a unique and magical walk alongside your best four-legged friend, spend the day discovering the secret garden-esque acres of McCrillis House and Garden. Take your time wandering through the winding pathways under the shade of a remarkable collection of ornamental trees, shrubs, and bulbs. The gorgeous grounds and gardens are open daily from 10am – sunset, offering dog-walkers and visitors a special setting to explore.
There are dozens of parks in Bethesda that are dog-friendly, but don't feature a fenced in area for off-leash play. One of our favorites is Wyngate Woods Neighborhood Park, a 3.5 undeveloped wooded space for a fun and scenic change of pace. On the other side of Fernwood Road, Fernwood Park offers residents recreational features such as a playground, soccer field, tennis courts, picnic areas, and more. Another top choice is Battery Lane Urban Park, which is closer to Woodmont Triangle and the Bethesda Metro Station. Battery Lane Urban Park also features a playground, wide open space for activities, basketball and tennis courts.
If you'd like to venture outside of Bethesda, Ellsworth Dog Park on the north end of downtown Silver Spring is a doggone good choice! It features two separate, fully enclosed exercise areas including one for canines under 20 lbs. Each area has it's own drinking fountain, hose bib or quick coupler connection, artificial turf play mound and a variety of surface features. There is a shared shade structure for owners. The park, open sunrise to sunset, can be reached from the sidewalk along Colesville Road. and there is a double-gate entry system to prevent runaways.
For a full list of Bethesda and Montgomery County Parks, click here.
Bethesda Trails for Tails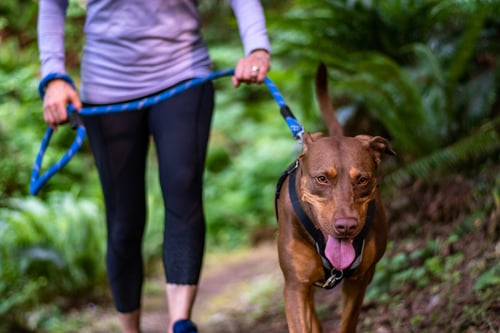 Bethesda Trolley Trail, previously known as the North Bethesda trail, is a 5.9-mile pooch-friendly paved path running from Bouic Avenue next to Twinbrook Metro in Rockville to Battery Lane Park in downtown Bethesda. For prime walking with your K9 friend, choose a section of the trail running alongside the Grosvenor Heights community in North Bethesda or the National Institutes of Health south of the Beltway. Just watch out for bikers!
If your dog likes to join you for a jog, try a portion of the Rock Creek Hiker-Biker Trail. It runs a full 18.6 miles beginning at the District of Columbia line and continues north through Kensington, North Bethesda and Rockville, concluding at Lake Needlewood.
It's important to note that two sections of the trail are currently under construction.The section along Jones Mill Road to East-West Highway is closed for Purple Line Construction, and the portion from Connecticut Avenue north to Cedar Lane is unavailable due to a sewer pipe replacement.
Light Rail construction has also closed the portion of the Capital Crescent Trail east of Bethesda to Silver Spring, but dog walkers can still enjoy the lower section of this paved trail beginning at Woodmont & Bethesda avenues in downtown Bethesda and continuing through Little Falls Stream Valley Park (where there are additional paths). If you have a small pet that loves riding in a carrier, try continuing further south all the way to Georgetown.
Pups can also walk on the historic Chesapeake & Ohio Canal towpath where the canal boat mules once tread. Try the area just west of Bethesda between the Clara Barton Parkway and the Potomac River. Parking and access to the trail is available at River Center and Locks 6 and 7. Take in the views and sites you encounter along this great national landmark!
---
Top things to do and places to go in Bethesda, MD
---
Coffee, Sweets, & Treats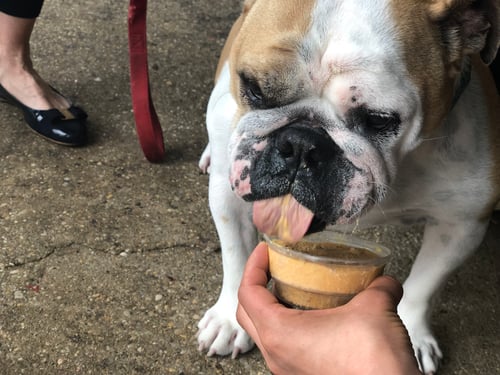 Photo courtesy of Sarah's Handmade Ice Cream
If you live in downtown Bethesda, here are three of our favorite spots for a steaming cup of java: Corner Bakery Café, Quartermine Coffee Roasters and Dolcezza Gelato & Coffee. Each offers outdoor patio seating so you can enjoy good conversation, a favorite book, or catch up on emails while your puppy hangs out by your side.
And did we mention gelato? Dolcezza sources what's fresh so you can enjoy peach in the summer, quince in the fall and other seasonal fruits and flavors throughout the year.
We're big fans of ice cream all year round - and you and your dog can be too! At Sarah's Handmade Ice Cream in Kenwood at River Road, you can savor small batch ice cream made from all-natural ingredients while your furry friend enjoys a dish of Sarah's homemade dog variety. There's no added sugars or artificial flavors. It's all organic and human grade: pumpkin, sweet potato, peanut butter, carrots, Greek yogurt and dehydrated beef liver sprinkles!
Dog Dining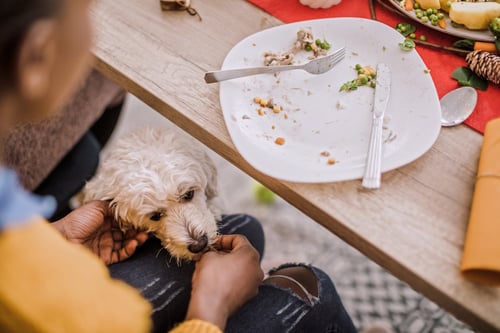 Whether you're looking for a casual dinner al fresco style or you just want grab a quick bite with your dog, Bethesda offers more than 50 restaurant choices with outdoor patios and tables where your pooch can relax at your feet.
With so many choices, here are a few of our favorites with the largest outdoor areas where you're more likely to find a table and ample space for your pup:
There are three great Bethesda spots to bring Fido located north of the Beltway. Summer House Santa Monica features a fresh California-inspired menu with beach house décor and string lights on a patio with 17 tables. Enjoy an artisanal pie at Stella Barra Pizzeria with 12 outdoor tables. Daily-made breads and other fresh foods can be sampled at one of eight communal tables on the patio at Le Pain Quotidien.
In downtown Bethesda, Mussel Bar & Grill is an old-world Belgian roadhouse serving biere, moules & frites with seating at 20 outdoor tables. Choose from among 15 patio tables at Caddies on Cordell, a sports bar and live music party destination. And Silver, an American brasserie with a broad menu, offers seating on a large outdoor patio where you can dine up to 1 a.m.
If you're interested in visiting a pup-friendly brewery, 7 Locks Brewing is just a bone's throw from North Bethesda. They celebrate dog-friendly Sunday every week when Rover can join you indoors for taproom tastings.
---
Dog-friendly townhomes in Bethesda, MD
---
Best Bets for Year-Round Indoor Fun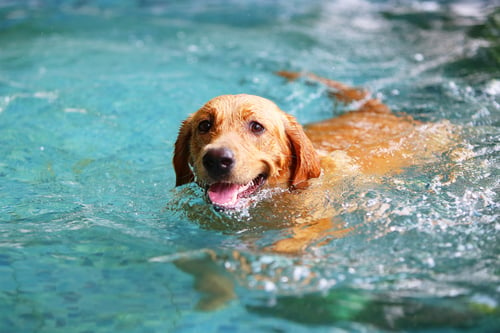 Your Dog's Friend, a non-profit training center headquartered in Rockville, offers free workshops throughout the year at St. Luke's Episcopal Church on Grosvenor Lane in North Bethesda. The seminars vary on how to make life with your adopted pet easier and hearing an experienced dog handler discuss training, behavior, and helpful pet products.
The K9 Aquatic Center in Potomac makes it easy for dogs to engage in the best form of canine exercise available. Whether it's wading, paddling or retrieving, your pooch can splash and doggy paddle at one of the center's five pools, each separated with boardwalk access.
A state-of-the-art UV system cleans the water so no irritating chlorine or bromide is used. Pool filters are changed weekly and water is kept at a comfortable 85 degrees with the ability to increase temperature to 90 degrees for some swimmers. Swim sessions can be purchased individually or 10 at a time at a discounted rate. Water toys, towels and bowls of fresh water are provided.
Looking for even more ways to spend a day with your dog in Bethesda? Check out an insider's guide to the area for the best local activities, shopping, dining options, and more.