What could you do if you had a day to explore Old Town Alexandria?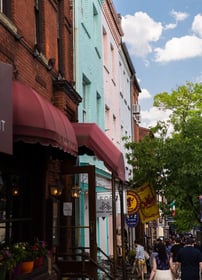 Old Town Alexandria exudes authentic charm from its multitude of historical sites to its quaint architecture and cobblestone streets. Situated right on the Potomac River waterfront, only a short drive or boat ride away from Washington, D.C., Old Town's vibrant art, dining, and shopping scene offers so much to experience (more than you can pack into one day!). Here are some of our favorite must-sees if you only have one day to explore the city.
---
What DC-area location fits your lifestyle?
Take our quiz to find your ideal location.


---
Start your trip at the Torpedo Factory, a World War II torpedo factory turned acclaimed art center. Not only is it notable because of its history, but also because it houses the largest group of artist studios under one roof in the nation. You'll find 82 different studios plus several galleries and exhibits. Watch local artists as they work and get the chance to purchase original, one-of-a-kind artwork.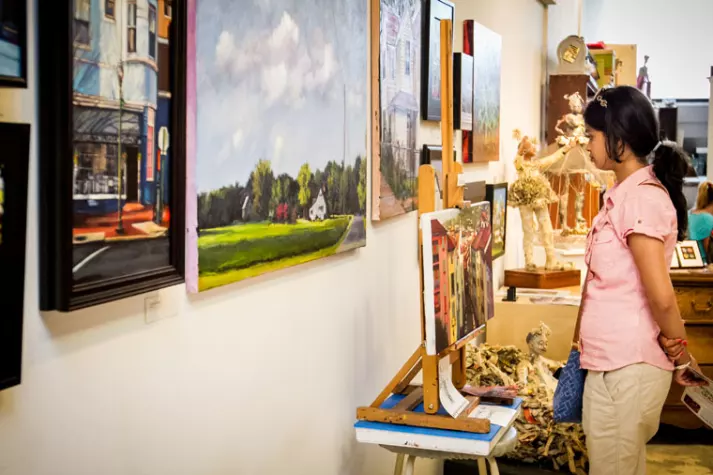 (Credit: www.visitalexandriava.com)
Want to get a true sense of Old Town? Head to King Street, an essential stop for anyone interested in exploring the art, food, and small shops that reinforce the Old Town vibe. The mile-long stretch of King Street is packed to the brim with over 200 boutiques and restaurants—with storefronts that can date back centuries. Whether you're looking to simply window shop or ready to treat yourself, King Street offers a great experience with its picturesque buildings, red-brick sidewalks, and free trolley.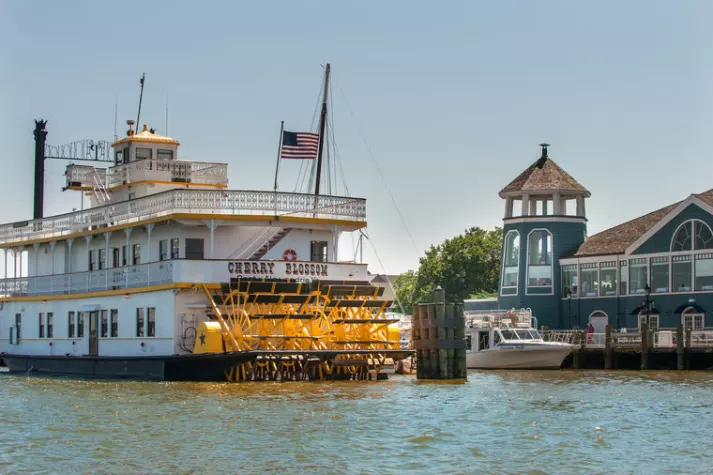 (Credit: www.visitalexandriava.com)
One of the most valued things about Old Town Alexandria is its waterfront location. Take advantage of this by setting sail on a scenic water taxi ride along the Potomac—you can cruise to D.C., Mount Vernon, the National Harbor, MGM, and more on an afternoon riverboat tour.
While you're there, the waterfront is the perfect place to grab a nice dinner or drinks. Check out some local favorites like Ada's on the River, Barca Pier & Wine Bar, Blackwall Hitch, Hummingbird, or Vola's Dockside Grill and Hi-Tide Lounge to enjoy fresh seafood with a beautiful view.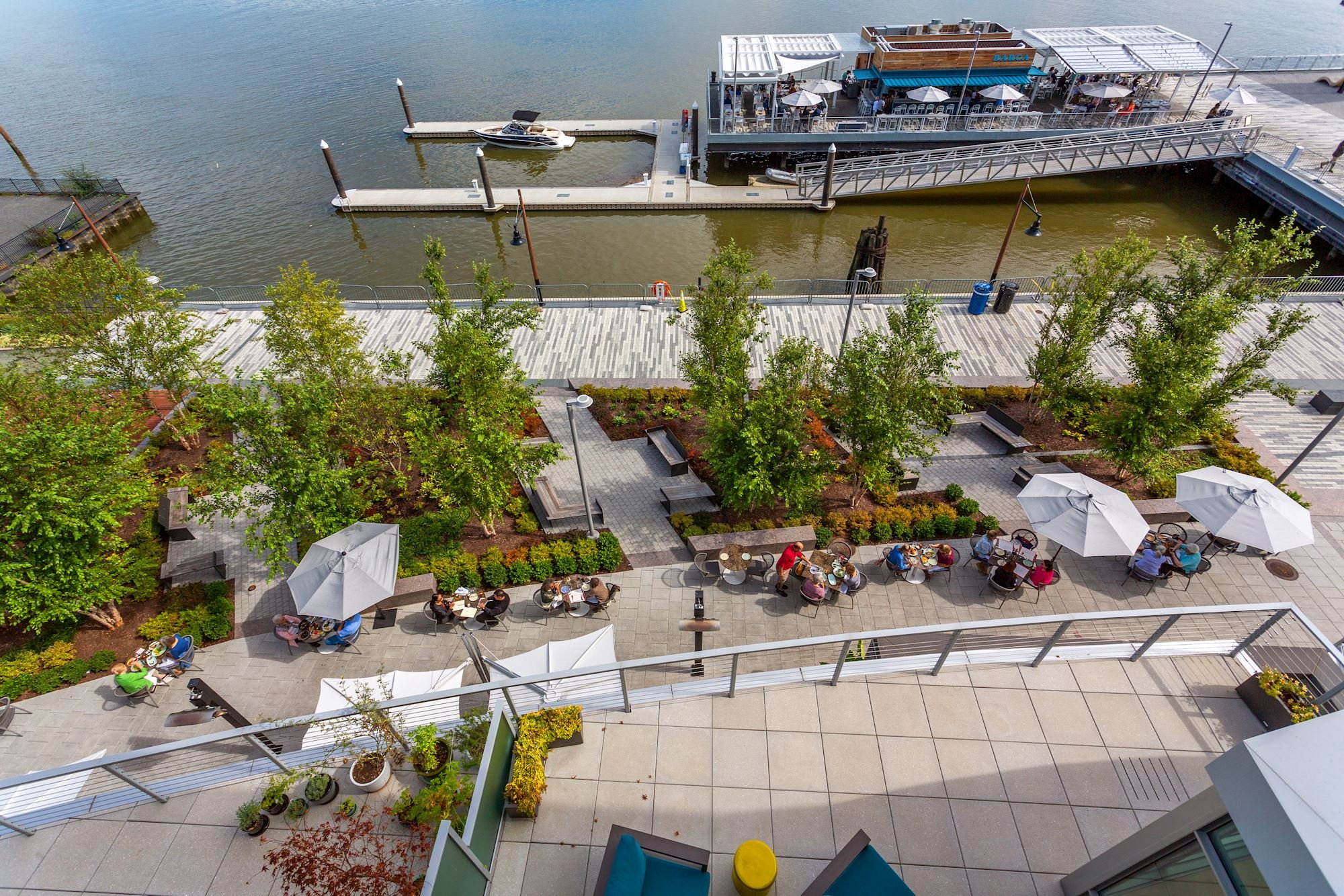 If you're still up for exploring after dinner, you'll find the town buzzing with live music. Stop by places like Birchmere, a world-famous venue in nearby Del Ray known for putting on big shows in a small, intimate setting; or visit 219 Restaurant, which has live jazz and blues every night, to get a sense of the nightlife in the city.
If you're here on the weekend, be sure to stop by the Old Town Farmers' Market, which has existed for over 260 years, making it the longest continuously run farmers' market in the country. Enjoy a bite to eat while you stroll through rows of fresh produce, meats, seafood, art, and other goods.
This is only a small fraction of what a day in Old Town Alexandria has to offer and it will surely make you want to come back for more!