Roz Winegrad was fifth in line last November to purchase a townhome by EYA at Cabin John Village, even though the Potomac, Maryland, development was still just a fenced-in parking lot. The single mom, whose son leaves for college next fall, had been looking at several options to downsize from her large contemporary house in Bethesda. "I was looking for a way to not feel so isolated, and to be part of a community," she says of the unit she chose that faces Cabin John Regional Park. At the same time, Winegrad will be able to take just a few short steps to the shops and restaurants of the newly updated Cabin John Village. "I think it's going to be a premier shopping and dining destination without the craziness of downtown Bethesda or Pike & Rose," she says. "I still want serenity, and I still want a home in an area where there aren't millions of people every day."
Winegrad's move is emblematic of the choices many empty nesters are making, says her Realtor, Deborah Cheshire of the DC Team at Long & Foster, Inc. "They want to be closer in. They want things to be walkable," she says, noting that the development is also close to major roads and highways, which makes commuting easier. "The goal used to be the big house and the big yard, but people really don't have that kind of time anymore."
---
New, modern townhomes in Potomac, MD
---
Montgomery County Planning Director Gwen Wright echoes that sentiment. She says developments like EYA's Townhomes at Cabin John Village—and its nearby Brownstones at Park Potomac before it—are part of a wave her department is calling the New Suburbanism. "It's how we see the suburbs evolving," she explains. "The tradition has been to live in a single-family home on a half-acre lot with a white picket fence for as long as you could before moving to a retirement community," she says, "but we're seeing a lot of people who are getting older but are really active. They don't want to take care of a large house and a large yard, but they don't want to move to Florida, either."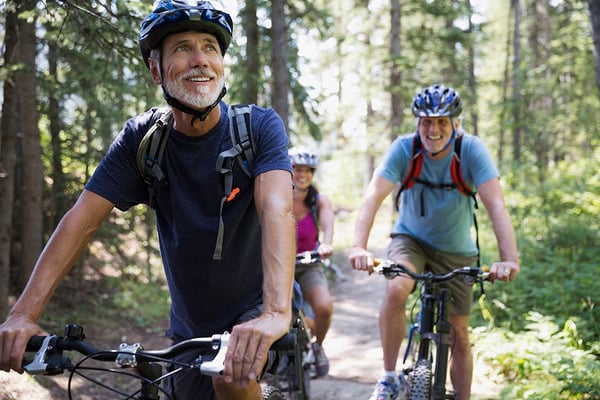 The appeal of staying close to family and friends is another draw keeping people in close-knit communities like Potomac. "I think people are going to want to stay in the neighborhoods where they lived and raised their children," Wright says. Josh Hafkin points to his own parents as examples. Hafkin, 31, grew up just behind Cabin John Village when it was known as the Cabin John Shopping Center. Like many millennials his age who are more attracted to city living, he currently lives in Northwest DC, but visits his parents almost weekly at their home in Park Potomac, where they downsized a few years ago from the house he grew up in.
"It's a great area—I love going back. It reminds me of good vibes growing up," says Hafkin, who founded the Game Gym e-sports venue in Cabin John Village before moving to a bigger space in Rockville. To that end, EYA and Edens aim to build on the culture that's already been established around the former Cabin John Shopping Center. "We know that Cabin John Village is a special place for this community, and has been for a long time," says David Germakian, Edens' senior vice president-regional lead for the Mid-Atlantic region. "Seeing the positive reactions from the community has been incredibly rewarding, as we wanted to honor that long-standing history with a contemporary aesthetic for those who live and work there."
---
Should I Move?
Considerations for an Empty Nester
---
EYA, whose tagline is "life within walking distance," has partnered with several developers to create vibrant mixed-use communities that surround their residential projects. "It's an example of the New Suburbanism, where we integrate townhomes into a larger plan that includes office, multi-family and retail," says Jack Lester, EYA's Executive Vice President of Acquisition and Development. Examples include Mosaic District in Fairfax with Edens, and the planned redevelopment of the Westwood Shopping Center in Bethesda with Regency Centers. At Park Potomac, EYA worked with the landowner to create the master plan for a town center, where Foulger Pratt developed the commercial lots while EYA built the townhomes. "We want to be in locations that are consistent with our brand promise," Lester explains. "We want to be with great retail partners to create a destination, and we add to that vibrancy so homeowners will want to be there, where they can unburden themselves of the upkeep of a large single-family home, be less car dependent, and yet stay within their social network."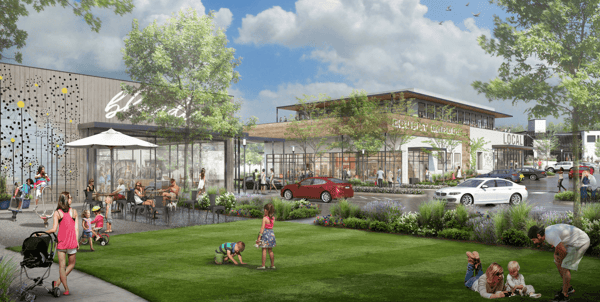 Having this type of option, especially for longtime residents of Potomac and other established communities, might be the answer to what's become a persistent real-estate conundrum. Baby boomers—who include both working empty nesters and those in their early retirement—own 40 percent of all the homes in the Washington region, according to a report EYA commissioned from the Stephen S. Fuller Institute at George Mason University. Montgomery County accounts for 20 percent of the region's longest-term owners who've been in their homes for 30 years or more, and Potomac is among the ZIP codes that rank highest overall. "There have been large pockets of homes that have been off the market completely," says the report's author, Jeannette Chapman. "This creates a vicious circle—the low supply makes it hard for sellers to find a new place, so they end up staying where they are longer." New high-end developments such as Cabin John Village, however, present an "in between" opportunity for Potomac homeowners who may want to move within their community, but not to another detached house. "The townhome-town-center-type development has been popular for a while, and there's a very large demographic that could fit into it," Chapman says.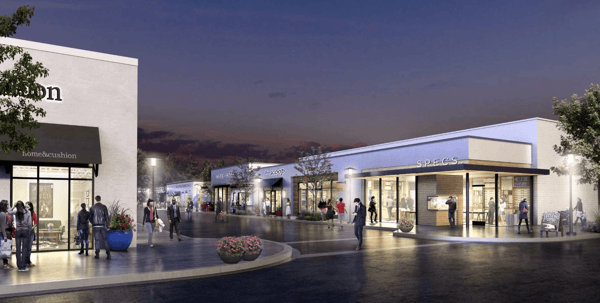 Adam Greenberg, a Potomac resident for 25 years who grew up in Bethesda, can attest to that statement. "People who live in the suburbs definitely want to live outside of the city," says Greenberg, the president Potomac Pizza who also serves as president of the Potomac Chamber of Commerce. At the same time, he adds, "We believe that people are downsizing, and not as many people want to live in the big homes, especially as the kids grow up and leave." Pointing to communities such as Park Potomac, Pike & Rose in Bethesda, and Fallsgrove in Rockville (another EYA development), Greenberg adds, "Maybe this is the happy medium" for those who want amenities, convenience and walkability yet don't want to move downtown. The retail aspect, moreover, is also upping the ante from older shopping centers like Cabin John that were traditionally "mom and pop" stores and eateries centered around a grocery store. "Edens is taking it more national with their selection of new tenants," says Greenberg, noting that the departure of Total Wine's corporate headquarters in 2015 left a huge vacancy before Edens purchased the center a year later. "The new ownership has done a nice job of fixing up the center," he says. Local outposts such as Attman's Deli and Zohra Salon have been joined by the likes of Shake Shack, Cava and The Shade Store, with more retail development to come.
---
Best Restaurants in Cabin John Village: Guide to Great Eats
---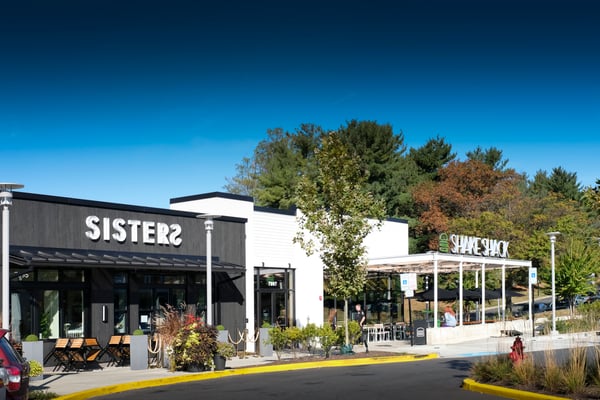 Wright, Montgomery County's chief planner, sees these new communities as a potential answer to the question of how the county is expected to absorb the 200,000 additional residents it anticipates over the next 25 years. The developers of Pike & Rose, for example, leveled an old shopping center located far back from the street behind a massive parking lot, replacing it with a vibrant new neighborhood with street front retail and interior green space. Cabin John Village is the rehabilitation of an old shopping center, and EYA's townhomes will replace part of a parking lot in favor of a tree-lined enclave of 48 townhomes that borders Cabin John Park. "Our goal in the planning department is to turn parking lots into places," Wright says. "We have acres and acres and acres of parking lots. If we could just turn these surface parking lots into dynamic, mixed-use places, we could absorb all of that growth."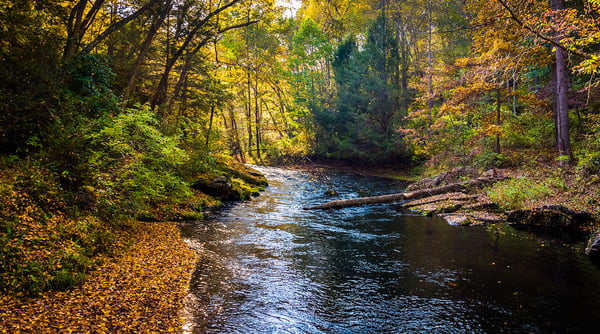 And at a time when the county's parks department is devising ways of adding more green space and parks to mixed-use and higher-density residential areas, this move by EYA and other developers is furthering that goal. Surface lots produce contaminated stormwater runoff, Wright explains, which aren't being treated on older properties that developed when there were no stormwater management requirements. By replacing them with new projects that may include green roofs, grassy open spaces, trees and other pervious surfaces, she says, "we're actually improving the environment and improving the quality of water that's going into the Chesapeake Bay."
---
Introducing Distinctive Modern Townhomes in Potomac, MD
---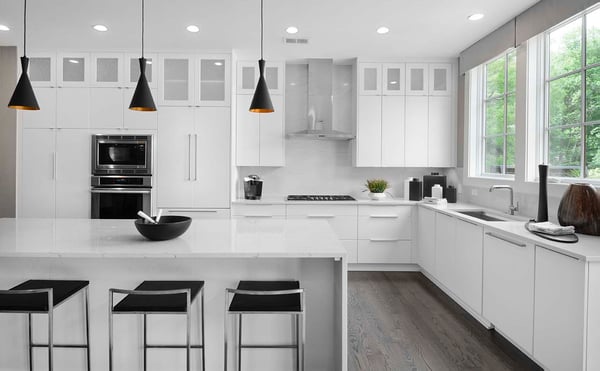 But when it comes down to the homebuyers who want to live there, aesthetics and design may ultimately play the deciding role. Winegrad looked at several existing communities before deciding on Cabin John Village, even though construction hadn't yet begun. Its renderings and floor plans, however, spoke to her in ways that other townhome communities didn't. "The design sensibility they have is different from the other developments, which tend to be more traditional," says Winegrad, who travels frequently and works from home several days a week when she's in town. Of particular note is the open floor plan on the main living level, a streamlined kitchen, and the rooftop terrace and loft where she'll place her office and enjoy the park views. Even better is the elevator—"a perfect next step," she says, for aging in place and accommodating guests and parents, and as a resale investment. Best of all? "The security of just being able to close the door and leave, and not worry about the landscaping, the snow removal, and all the things you have to worry about in a free-standing home."
---
Interested in learning more about the Cabin John Village neighborhood? Click here for a guide to the retail, restaurants, and more that Cabin John has to offer, all just steps from the new townhomes.