Three 250-Year-Old Ships Discovered at Robinson Landing
More than 14 months of archaeological investigation and preservation is coming to a close at Old Town Alexandria's Robinson Landing as construction continues on the residential community.
An estimated 100,000 artifacts have been recovered at the site. The most recent discoveries include portions of three 18th century sailing vessels.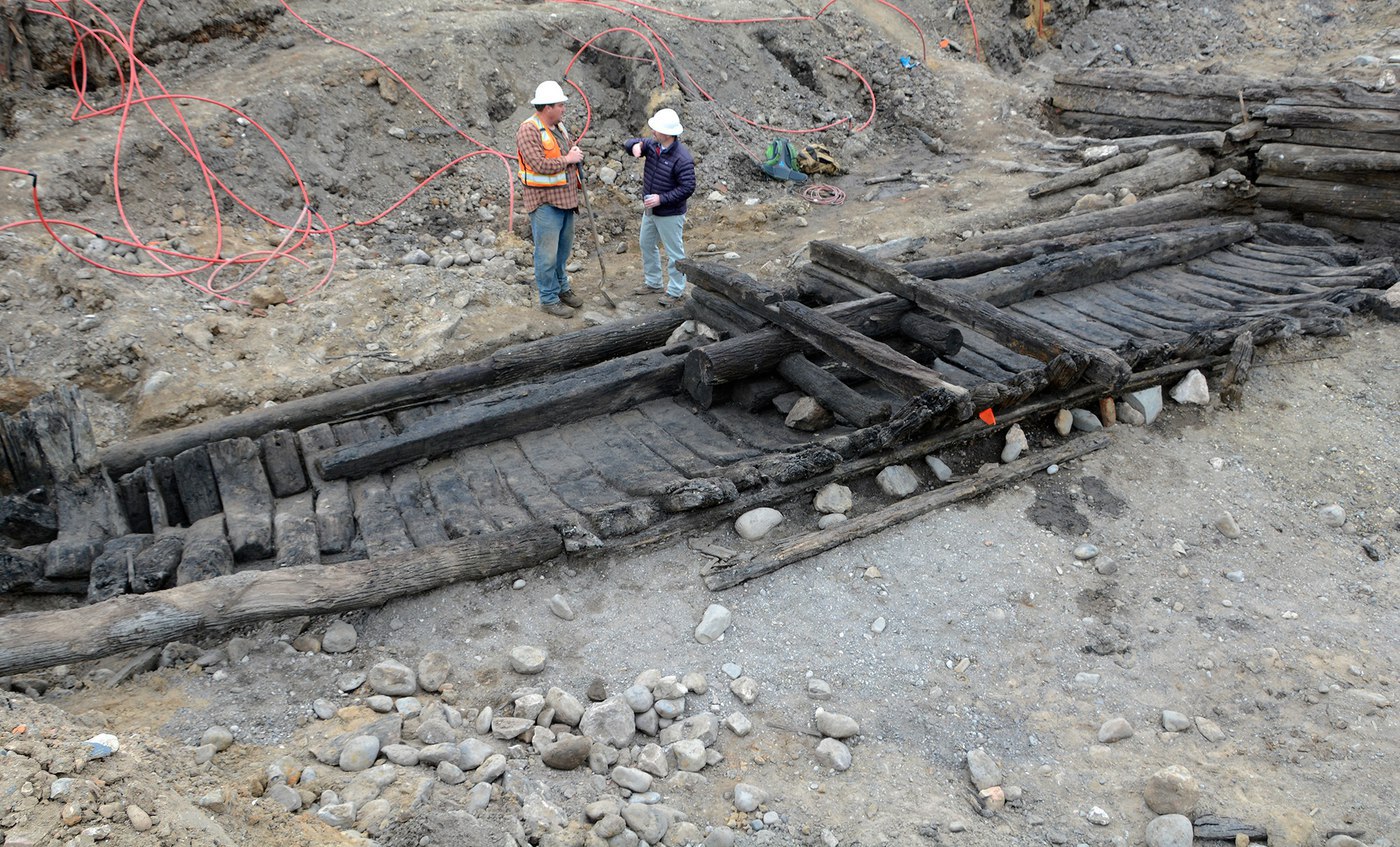 The archaeological work is being carried out by Thunderbird Archeology, a division of Wetlands Studies and Solutions, Inc., a firm hired by EYA-affiliated companies to uncover, curate and document artifacts and features found at the site.
The companies plan to donate all the archaeological artifacts to the City of Alexandria.
"Working in Alexandria for more than 20 years, we recognize and respect the rich history of the city and the importance of preserving discoveries of this kind," Evan Goldman, EYA LLC Vice President of Acquisition and Development, said. "We're committed to this unprecedented effort to protect the archeological history of Old Town. The results have gone well beyond what we expected, and we are thrilled by the significance of the findings and their unique ability to preserve the legacy of the city for years to come."
Acting Alexandria City Archaeologist Eleanor Breen says the discoveries are gaining international attention.
"The combination of Revolutionary War-era ships, early building foundations, and thousands of other artifacts makes Robinson Landing one of the most archaeologically significant sites in Virginia," she said.
Archeologists discovered the remains of three ships in March while clearing the site for construction of Robinson Landing's underground parking garage. The ship fragments are believed to have been 30 to 50 feet in length and built in the mid 1700's. The remains, which include intact timbers and partial hulls, are being excavated and will be gifted to the City for future preservation.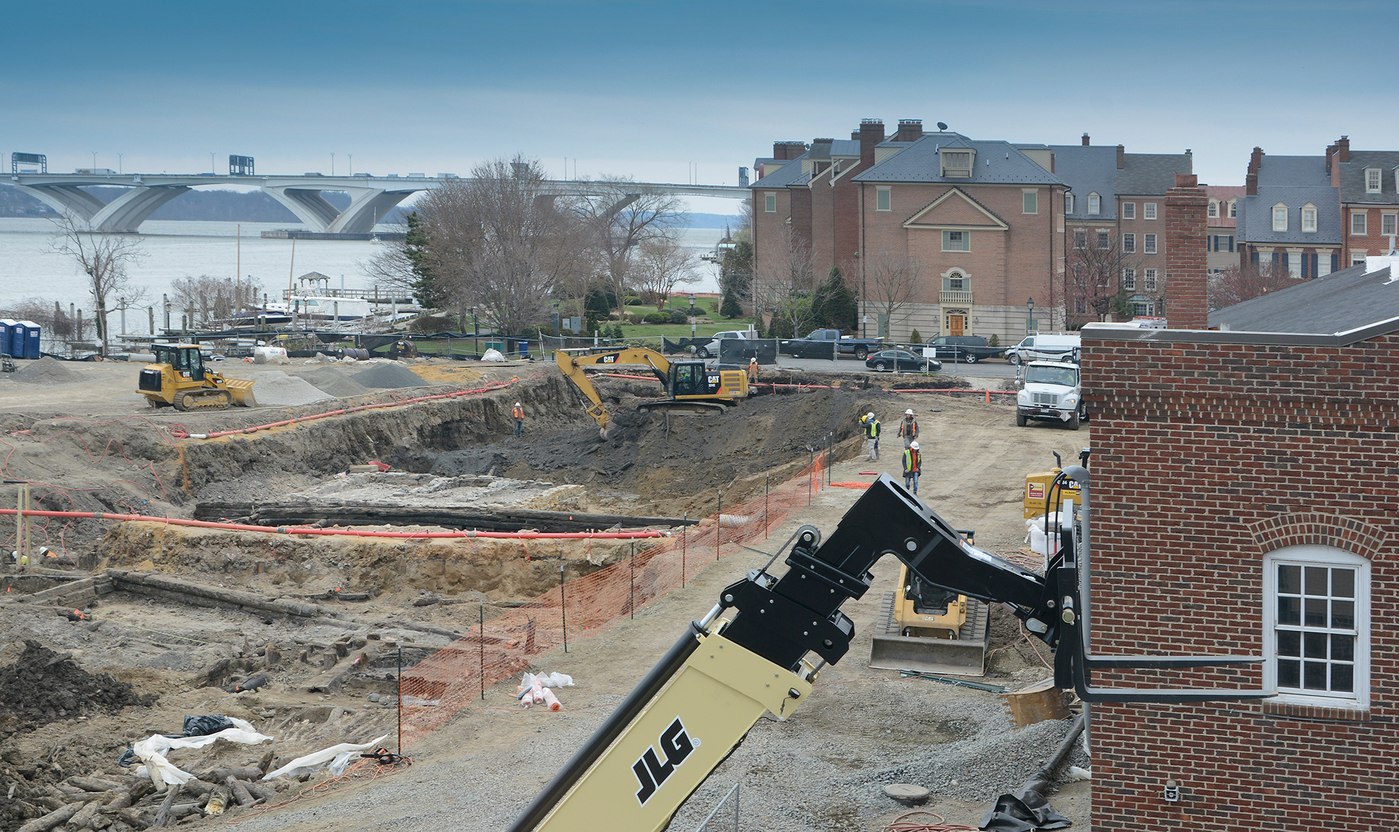 According to Thunderbird's Principal Archeologists John Mullen and Dan Baicy, additional finds at the site have included:
Artifacts from numerous late 18th and early 19th century building foundations that will help archeologists and historians gain a better view of the residential and commercial use of this early waterfront property.
Foundations of several important commercial and industrial buildings, including a circa 1783 warehouse constructed by Robert Townsend Hooe (former mayor of Alexandria) and the circa 1854 Pioneer Mills, a large flour mill.
Foreign coins (Irish, British, French and Spanish), that demonstrate the city's important role in trade throughout the world.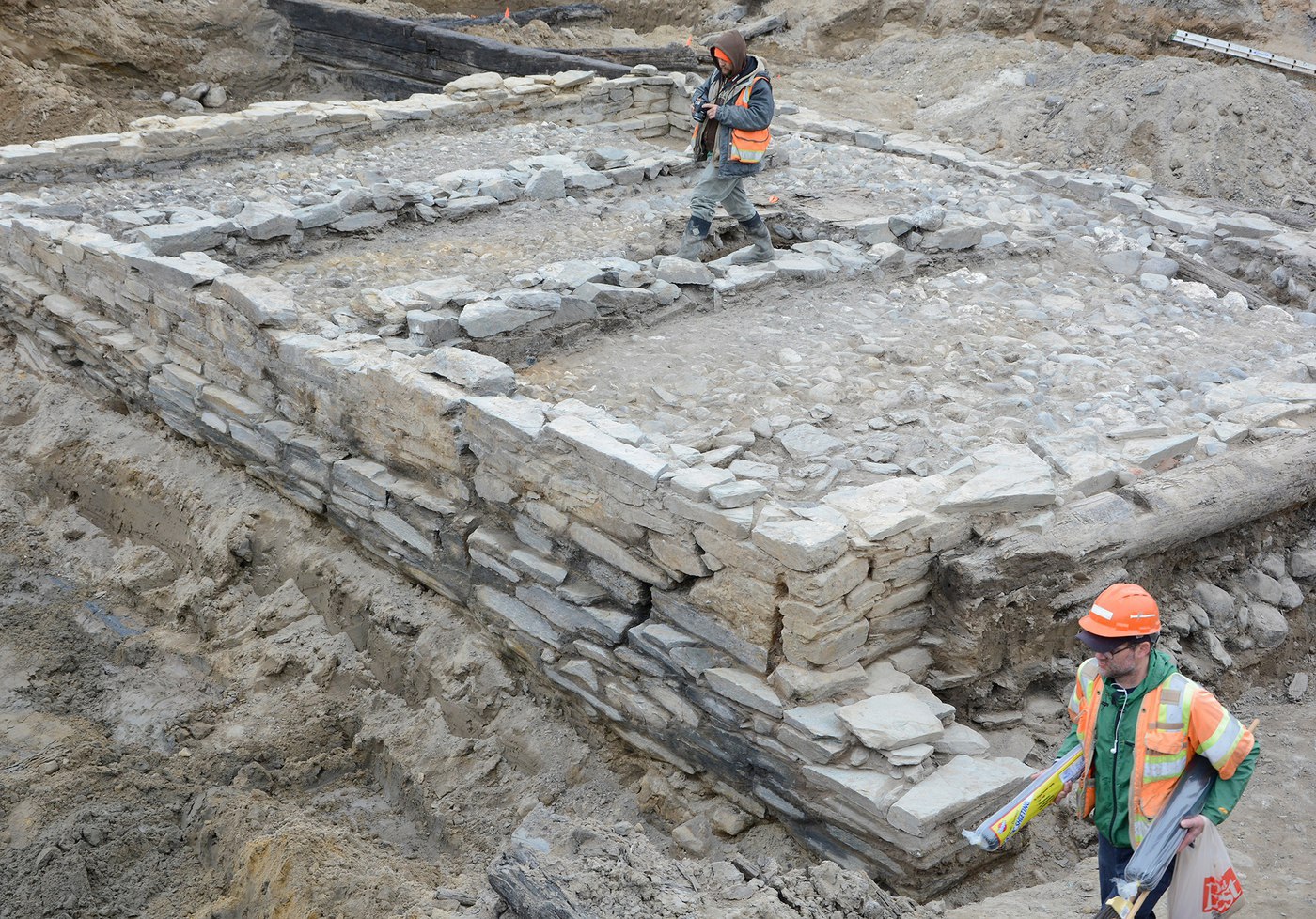 "Robinson Landing has made all of this possible," Goldman said. "Without its development, this history would remain buried and lost. It's giving historians a much better understanding of the birth of Alexandria and its early residential and industrial past along the waterfront."
When complete, Robinson Landing will feature 26 neighborhood townhomes, 70 condominiums, retail, a restaurant with indoor/outdoor seating on the Potomac River waterfront, and more. The renovated Robinson Landing pier will include floating docks, areas for public seating and entertainment, and an outdoor lounge.
The community's first townhomes will deliver later this year with the condominium buildings on schedule for a winter 2019/2020 completion. To learn more, visit RobinsonLanding.com.