We are excited to invite you to join us on October 24th and 25th for our VIP Preview Event of the condominiums at Robinson Landing. As a VIP, you will be among the first to have access to exclusive, private tours of our brand new model home. The preview tours will be about thirty minutes, with a member of our team guiding you along the way, answering any questions you might have while giving neighborhood updates, home information, and more.
---
Secure your spot & register for your VIP tour of Robinson Landing. Limited tours are available. Click here to sign up:
---
During the 30-minute private tour, you will be guided through the lobby, taking an exclusive limited look at the resident amenities, to the beautiful new model home with sweeping Potomac River views. After the tour, you may take a stroll around the neighborhood at your leisure, including the newly landscaped grounds and waterfront promenade. As construction on the pier continues, residents can look forward to new dining and outdoor amenity opportunities coming soon.
To sign up for the VIP list and schedule your private tour, click here. We have also provided information on how the tours will safely be conducted, virtual tour options, who will be conducting the tours, and more. At EYA, our priority is the health, well-being, and safety of our team, homeowners, neighbors, and community. This is why we are only open by appointment and all tours must be scheduled to ensure safe social distancing practices are in order.
About Robinson Landing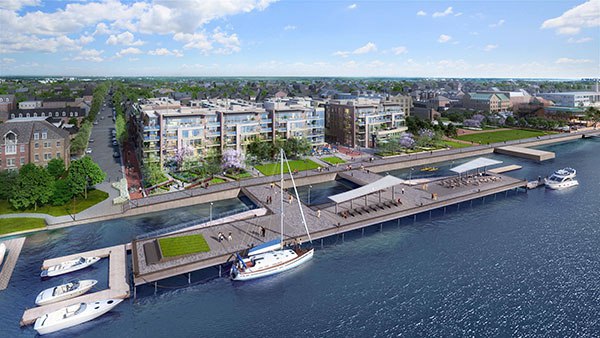 Inspired by the Old Town Alexandria waterfront, the condominiums at Robinson Landing have been thoughtfully designed to blend Old Town's storied past with the future of modern waterfront living. These elegant new homes showcase an unprecedented view and location along the Potomac River with expansive windows and wide open living spaces, all just steps from the award-winning dining, shopping, nature trails, and historical landmarks of Old Town Alexandria.
The distinctive condominiums at Robinson Landing offer a range of floorplan choices. With one to three bedrooms, the interior square footage ranges from approximately 1,335 sq. ft. up to 3,125 sq. ft. Sophisticated features include modern finishes and amenities, such as grand chef's kitchens, European-inspired baths, and more. These spacious, single-level living spaces offer a quiet oasis with the lively atmosphere of the Old Town waterfront available with just the touch of an elevator button.
Robinson Landing residents will also have access to unparalleled amenities on-site, including a private fitness center and yoga studio, elegant residents' lounge, pet grooming spa, bicycle workshop, private concierge service, and more.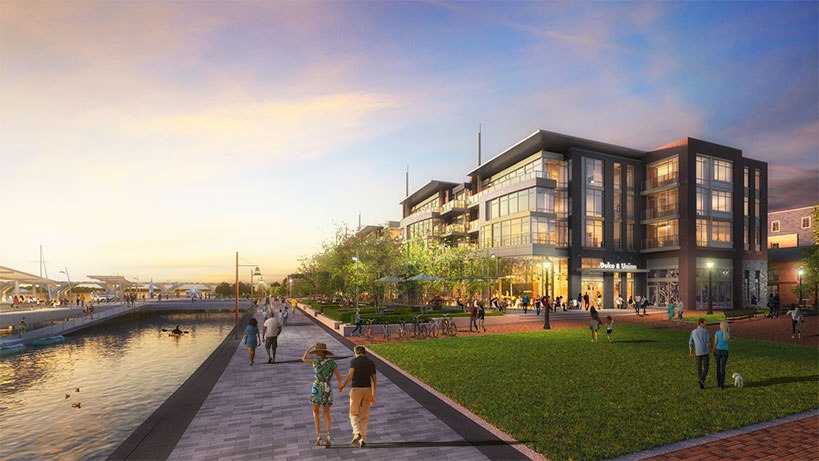 In addition to the condominiums and amenities, the neighborhood will also feature a revitalized pier and promenade with new dining, park areas, and more just steps from residents' front door. Whether you choose to stroll down the promenade on a summer evening, enjoy happy hour on the pier at one of the new restaurants, or have a picnic on the lawn of one of the new green spaces, Robinson Landing will connect residents to Old Town in a new and exciting way.
Ready to become a VIP? Sign up and schedule your private tour here.