New: Self-Guided Tours now offered at Cabin John Village
We are excited to introduce a new way to experience the Townhomes at Cabin John Village with a self-guided tour of our unique, end-unit home, the Cypress I model (lot 40). This move-in-ready home offers amazing woodland views as well as modern design with open floorplan, personal elevator, rooftop terrace and many more luxurious features.
The self-guided tours offers you an innovative option to walk through the home with privacy and convenience. When reserving a time to tour, you will have the option to pick a day and time that works best for you. Whether you want to book ahead or are in the neighborhood and want to stop by, access is just a few clicks away. Simple to book, easy to tour, and convenient -- this is home shopping made easy.
---
Take a Self-Guided Tour at Cabin John
---
How the Self-Guided Tour Works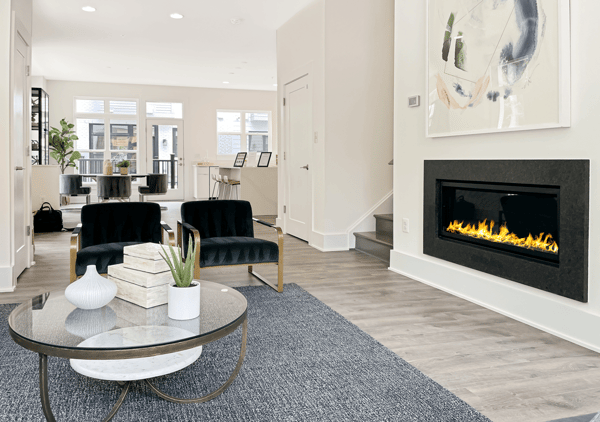 Reserving your self-guided tour is a quick and easy process. Simply visit the Cabin John UTour scheduling page, choose a home, select a time, provide your ID as a safety precaution, and receive an entry code you'll use on the day of your tour to enter the home.
Below are the details of each step for booking your self-guided tour:
Visit the

Cabin John UTour scheduling page here.


Choose a Home – For Cabin John Village, lot 40 is available for self-tour. For this listing, the name, address, and price will be featured as well as photos and a few home details like square footage and the number of bedrooms and bathrooms.



Create an Account

- If you don't have an existing UTour account, you will be prompted to create one.




Select a Time – After registering with your email address, you will be able to select a date and time for your tour. Each reservation option is one-hour.




Provide your Information & Agree to Terms – The next few steps will ask you to agree to terms and conditions, followed by the choice to provide a government-issued photo ID or enter credit card information. Your credit card will not be charged. These steps are entirely for safety purposes for all parties.


Get your Entry Code & Add Tour to Calendar – Once you make your reservation, you will be brought to a confirmation page that will feature your digital code to unlock the front door at the time of your tour. The entry code will be valid for one hour during the duration of your tour. For example, if your tour is scheduled for 2pm, the code would be valid from 2pm - 3pm on the scheduled date. You will also have the option to add the scheduled tour to your calendar.


Confirmation Email – You will receive an email confirmation with all of the information you'll need for your self-guided tour. The date and time, the entry code, the address of the move-in ready home, and contact information for the community's sales manager. A member of our sales team will also reach out to answer any questions you may have regarding the tour itself as well as to learn more about the home and the neighborhood.
When the day of your tour arrives, make sure you have your digital code when you arrive. A special tip for the entry code lock is to hold your hand over the keypad to 'wake' it up. After you enter your four-digit code, make sure to hit the check mark button to enter the code.
Once you enter the home, you will have an hour to explore on your own. While the tour is self-guided, members of our sales team will be available to answer any questions you may have. Depending on the time of your appointment, they will either be present on site at the sales center or available by phone.
If you have any questions on the process, booking, or tours themselves, please contact us at 301-323-8569.
---
Private, Self-Guided Tour Safety Guidelines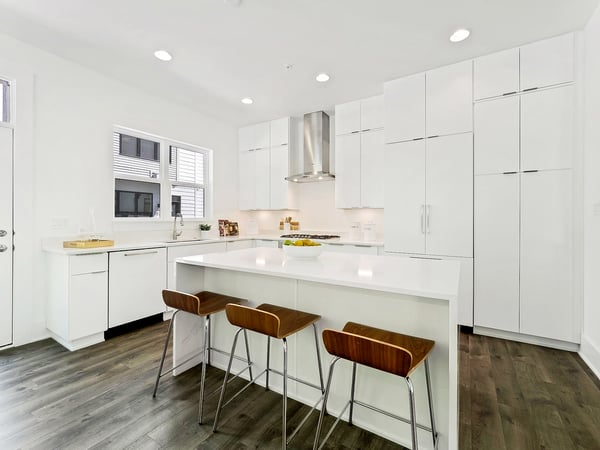 At EYA, our priority is the health, well-being, and safety of our team, homeowners, neighbors, and community. This is why we are now offering private, self-guided tours available by reservation to ensure no contact access and reinforce safe social distancing practices.
While those touring will be on their own, all visitors will be required to wear a face-covering throughout the duration of the appointment, unless fully vaccinated. No food or drink will be permitted inside the homes.
If you have any questions, please contact us at 301-323-8569 or fill out the contact form on this page.
About the Neighborhood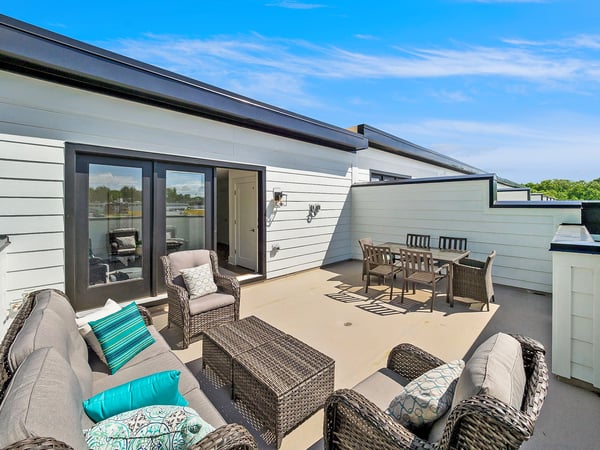 Ideally situated between the newly revitalized retail of Cabin John Village and the adjacent Cabin John Regional Park, this new neighborhood will include 48 distinctive townhomes. Truly offering the best of life within walking distance®, the townhomes are just steps from shopping and dining on one side, and endless recreational activities on the other.
---
Ready to book your private, self-guided tour at Cabin John Village? Click here.