Now more than ever, we're looking for more ways to get outside, stay active, and get some fresh air, without venturing too far from home. From sunrise to sunset, visitors are invited to explore the 528-acres of inviting woodland trails, sports fields, picnic shelters, playgrounds, and more at Cabin John Regional Park. Throughout all four seasons ice skating, tennis classes, camps, recreational sports and more are just a few of the activities held in this quiet oasis just steps from the lively shopping, dining, and entertainment opportunities at Cabin John Village.
---
New Modern Townhomes in Potomac, MD
Just Steps to Cabin John Regional Park
---
With so much to see, do, and explore throughout the park, we've gathered a list of our favorite amenities and activities at Cabin John Regional Park.*
Nature Trails & Paths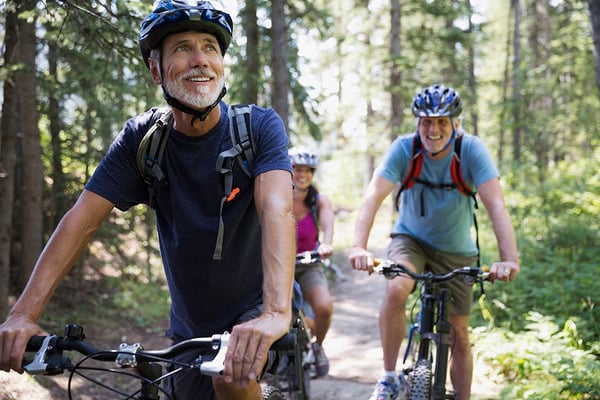 With over 5 miles of trails, bikers, hikers, and dog walkers alike can explore the scenic trails and pathways of the park. Offering over 4 miles of natural surface trails and approximately two miles of hard surface trails, visitors can choose their path depending on what they're looking for. The hard surface trails run through the park, with amenities and recreational facilities along the way. The natural surface trails serve both the campground and the Locust Grove Nature Center.
No matter which you choose, your path will weave and wind throughout the park, offering a beautiful and quiet escape for the morning, afternoon, or day.
---
3 Big Reasons to Live in a Walkable Community
---
Parks & Playgrounds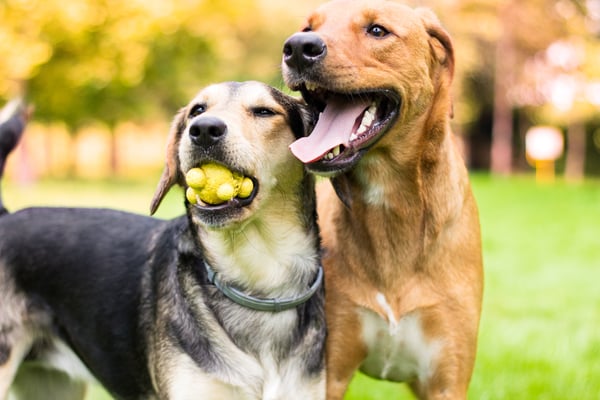 Dog Park
One of the top dog parks in the region, the fenced-in dog park at Cabin John allows pups to roam and play off-leash. The park itself is divided into two sides, with a space reserved for smaller pets to run and play safely. There's also a water station on site and an awning, picnic table, and benches where owners can relax and socialize. The park is accessed from Westlake Drive and is open daily from sunrise to sunset.
Adventure Playground
Surrounded by tall trees, the Adventure Playground offers an enchanted forest feel with equipment and structures for kids of all ages to explore, climb, and enjoy. Parents can relax and sit at one of the many picnic tables or benches throughout the park while their kids run free and race down the slides.
Sports & Courts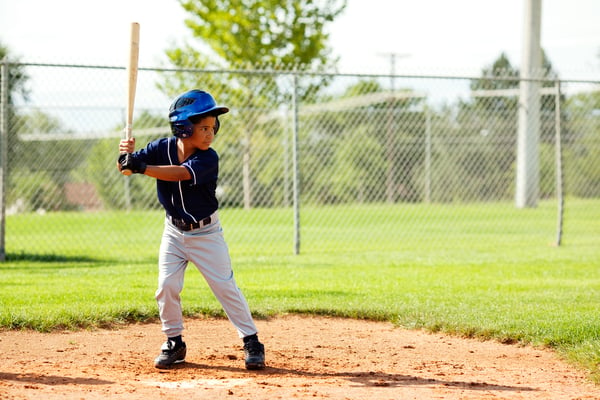 For sports lovers, Cabin John has it all.
The most popular facilities are the ballfields, which include five softball fields and a baseball field, available by reservation. Also on site, the Pauline Betz Addie Tennis Center which features six indoor tennis courts, a lounge area, and two locker rooms with showers available. Group lessons, private lessons, summer camps, and hourly court rentals are all held at the center and since the courts are indoors, can be booked all year long.
Another favorite destination on site is the indoor Cabin John Ice Rink, offering a wide range of ice-skating and hockey classes, camps, and special events throughout the year. With three rinks, a pro shop, a Cabin John Café snack bar with free Wi-Fi, three party rooms, and even a dance studio available to rent, there are endless opportunities for ice skaters of all ages and skill levels.
In addition to the various athletic fields, open green spaces make the perfect setting to throw a Frisbee, play catch, or even partake in a competitive game of tag. There is even a Tai Chi court to practice the art of embracing the mind, body, and spirit.
From summer ball games to mastering the art of Tai Chi, you will find a place and a space to play and explore at the park.
---
Should I Move?
Considerations for an Empty Nester
---
Activities & Amenities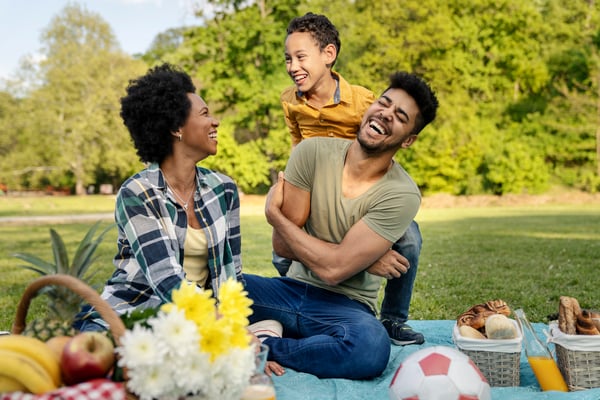 Group Picnic Area
Whether you're hosting a family reunion, celebrating a birthday, or meeting up with neighbors, the Cabin John Group Picnic Area could be the perfect venue. This unique find includes 2 open shelters with 20 picnic tables and 2 large grills at each one. Restrooms are available on site, as well as up to 34 parking spaces. For activities, guests can enjoy and make use of a ballfield with backstop, 3 horseshoe pits, a volleyball area, and playground. An equipment package is available to rent, which includes everything you need from softballs and Frisbees to volleyballs and horseshoes.
Picnic Shelters
In addition to the Group Picnic Area, there are picnic tables, benches, and shelters throughout the park. While many of the picnic tables and benches are first come, first serve, the 11 shelters throughout the park require a permit and reservation, which can be obtained and made online. Each shelter offers six picnic tables and a large double grill for picnickers to make the most of their time at the park.
Overnight Campgrounds
For overnight adventures, campers can reserve one of the seven walk-in primitive sites at the Robert C. McDonell Campground. Each campsite offers two tent pads, two picnic tables, a grill, and a fire pit, in addition to access to the group pavilion. There are Porta Johns in each parking lot and running water in the warmer months.
Camps
From ice skating and tennis camps to summer camps at the Locust Grove Nature Center, local camps, classes, and programs take place at the park all year long. Visit Montgomery County's Cabin John Regional Park website for specific programming information.
Cabin John Miniature Train
Did you know the park has its own miniature train ride? Step right up to the Cabin John Miniature Train and enjoy a 15-minute ride through a two-mile scenic route through the park. Children and adults are welcome and the train runs on a month-by-month schedule, available online.
Nature programs at Locust Grove Nature Center
Visitors can connect with nature in a new way at the Locust Grove Nature Center. This natural sanctuary acts as a haven for visitors to explore through a variety of environmental programs, camps, and activities. Guests are invited to wander their trails, enjoy scenic views from their observation deck, learn more at their indoor and outdoor exhibits, and play on the Center's natural playground.
For more information on the park's amenities and activities, click here.
With private trailheads coming soon to the Townhomes at Cabin John Village, the park will be even more accessible to residents nearby. After a morning or afternoon adventure through the park, the revitalized retail and restaurants at Cabin John Village offer a wide variety of options to refuel and recharge. Click here for the retail and restaurant guide for Cabin John Village.
*Prior to visiting any of the parks or trails, please visit MontgomeryParks.org/COVID-19. CDC guidelines and social distancing safety precautions will be in place and determine which areas of the park are open at which times.