No one celebrates summer quite like Old Town. From festivals and fireworks shows to riverside beer gardens and themed cruises on the Potomac, the season is just getting started. This July, the arrival of the much-anticipated Tall Ship Providence kicks off a month full of fun and exciting local events in Old Town.
---
Top 5 Reasons Why You Should Live in Old Town Alexandria
---
Tall Ship Providence Arrives in Old Town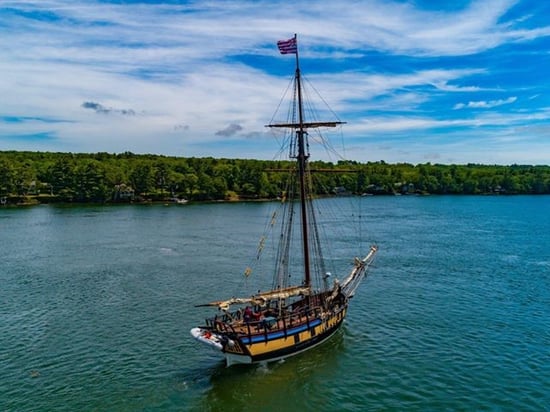 Moments before midnight on Monday, July 1st, the Woodrow Wilson Bridge will raise to welcome the majestic Tall Ship Providence, a full-scale replica of the first ship authorized to serve in the Continental Navy. Accompanied and guided by a series of welcome boats, the ship will sail to its new home: the Old Town Alexandria waterfront.
Docked at the Old Town Marina, visitors are invited to step aboard and discover a gateway to the past. As a living link to our naval and Revolutionary past, history lovers will get a taste for what life was like in the 18th century. Meet Captain John Paul Jones, tour the ship, and enjoy a variety of family-friendly adventures and activities.
For craft beer and movie lovers, themed cruises will also be available throughout the summer, including a brews cruise with Port City Brewing and a pirate cruise inspired by Providence's appearance in the Pirates of the Caribbean movies.
For information on daily boat tours, themed cruises, renting the ship for special occasions, and more, click here.
Coming to Alexandria July 1st
1 Cameron Street, Alexandria, VA
Visitor Center: Below Chart House restaurant
Docked at the Old Town Marina
An American Celebration at Mount Vernon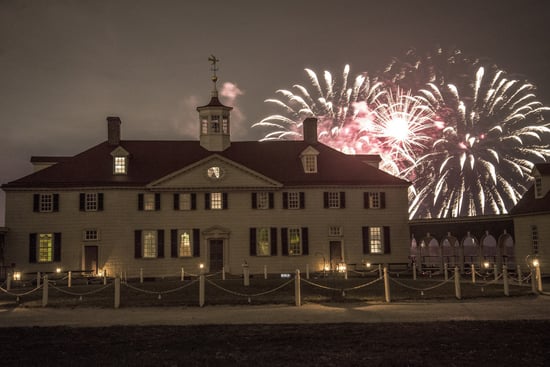 What better way to celebrate America's birthday than with its first president? This year, spend the 4th of July at George Washington's Mount Vernon for a variety of patriotic celebrations including a dazzling daytime fireworks show and a performance by the National Concert Band during its "Red, White, and Blue" concert. Enjoy a slice of birthday cake and even "visit" with General and Mrs. Washington themselves.
July 4th
8am – 5pm
George Washington's Mount Vernon
3200 Mount Vernon Memorial Highway, Mount Vernon, VA
General admission prices
Waterfront Beer Garden by Port City Brewing Company
Toast to the summer at Port City's new pop up Waterfront Beer Garden! Join friends and neighbors at Waterfront Park for a weekend of cold drinks, live music, and delicious snacks by the water. Get competitive at one of the many lawn games set up throughout the park and enjoy live music performances from local bands, singer/songwriters, and DJs.
Click here for more information on the pop up Waterfront Beer Garden.
July 5th – July 7th
Friday: 5pm – 8pm
Saturday: 12pm – 8pm
Sunday: 12pm – 4pm
Waterfront Park, 1 King Street, Alexandria, VA
Free admission – just food and drink costs
USA/Alexandria Birthday Celebration
Keep the Independence Day celebrations going with this joint birthday party for the country – and Alexandria! On Saturday, July 13th celebrate America's 243rd birthday and Alexandria's 270th with a patriotic party and fireworks show. Starting at 7pm, bring lawn chairs, blankets, and picnics to Oronoco Bay Park. Before the fireworks display begins, take in the beautiful waterfront views, sway to live music by the Alexandria Symphony Orchestra, and enjoy a slice of birthday cake. Food and drink vendors will also be set up nearby.
July 13th
7pm – 10pm
Free
Oronoco Bay Park, 100 Madison Street, Alexandria, VA
Annual Port City Old Town Pub Crawl
Port City's annual Pub Crawl is back! The annual event takes place near the waterfront at 8 participating restaurants. You can pick up your Pub Crawl Pass from any of the participating restaurants, and from there your journey begins. At each location, get a stamp on your pass, enjoy food and drink specials, and move on to the next. Once your Pass is completed, stop by the Port City Tent to get your prize: a limited edition Pub Crawl Pint Glass!
Restaurants include Bugsy's Pizza, Chadwicks, Daniel O'Connell's, Fish Market, Pizzeria Paradiso, Union Street Public House, Virtue Feed & Grain, and Vola's Dockside Grill.
July 13th
1:30pm – 6pm
8 Restaurants near the Waterfront of Alexandria
Free to participate, drinks and food for purchase
Old Town Arts & Crafts Fair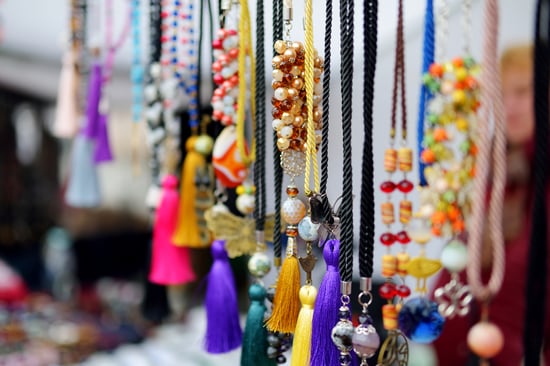 Join friends and local artisans for one of the most anticipated events of the summer. The annual Old Town Arts & Crafts Fair will be hosted at Waterfront Park at the foot of King Street on Saturday, July 27th. Browse, shop, and visit with dozens of vendors offering arts and crafts ranging from pottery and paintings to recycled jewelry, glass products, home & garden, clothing, and much more. After (or while) you browse, pick up a snack and a drink from one of the food trucks parked nearby.
July 27th
10am – 6pm
Waterfront Park North and South, End of King Street, Alexandria, VA
Free
The Real World Science Behind Harry Potter
Step into the world of Harry Potter with these two magical events. First, on July 28th, celebrate Harry's birthday in the most unique way. Discover the Muggle science and medicine behind J.K. Rowling's series through a family-friendly tour. Activities include potion-making and a photo booth, with wizarding merchandise available for purchase. Dolci Gelati will also be serving special Butterbeer gelato in their shop for the occasion!
On August 3rd, adults can enjoy specialty 'brewed' cocktails and toast to the occasion. "Professor Snape" will be on-site demonstrating his potion-making skills, while tour guides will help you discover the science behind the magic.
July 28th
1pm – 4pm
$7 per person
Family-friendly
August 3rd
Times: 5:30pm, 6:30pm, 7:30pm, 8:30pm
$20 per person
Adults only
Stabler-Leadbeater Apothecary Museum
105 – 107 S. Fairfax Street, Alexandria, VA
Reoccurring Events All Summer Long:
Factory Flow
Find your inner peace and creativity with this early-morning yoga series. On the first Saturday of every month, lay your yoga mat on the iconic warehouse floors of the Torpedo Factory to start your weekend focused on art, health, and imagination.
First Saturday of Every Month
8:30am – 9:30am
Grand Hall of the Art Center at Torpedo Factory
$10 in advance, $15 at the door
Old Town Farmers' Market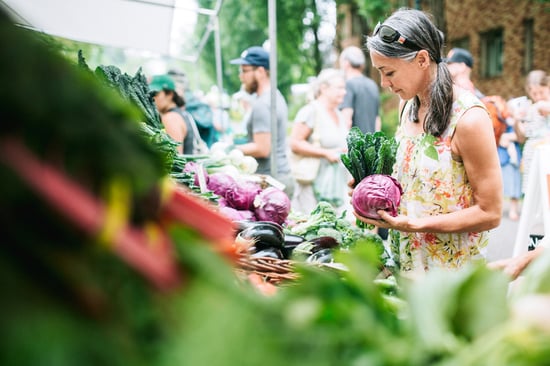 Did you know the Old Town Farmers' Market is the oldest farmers' market in the country held continuously at the same site? One of the first vendors was George Washington himself, who sent produce from Mount Vernon to be sold at the original Farmers' Market. Today, visit, shop, and browse over 70 vendors offering everything from fruits and vegetables to fresh pasta, cut flowers, and even soaps, jewelry, and art.
Every Saturday
7am – 12pm
Market Square
301 King St., Alexandria, VA
Trivia Night at Lee-Fendall House Museum & Garden
From pop culture to history, put your knowledge to the test for one of the bi-weekly trivia nights in the beautiful Lee-Fendall gardens throughout the summer! Tickets are $7 per person and include 1 drink ticket each. Teams may have up to 6 members and tables are first come first serve.
Recurs every 2 weeks on Friday until August 23rd
7pm – 9pm, $7 tickets which include 1 drink ticket
614 Oronoco Street, Alexandria, VA
Wine Class with Jose
Explore the best of wine throughout the world with Jose Gonzalez, Sonoma Cellar's in-house Certified Wine Educator and Certified Specialist in Wine. Taste, sip, and enjoy bubbly sparklings, beautiful whites and stunning reds on the third Wednesday of every month.
Sonoma Cellar, 207 King Street, Alexandria, VA
Recurring monthly on the 3rd Wednesday until Nov. 20
7pm – 8:30pm
$20 - $40
Canine Cruise on the Potomac
Set sail aboard Potomac Riverboat Company's dog-friendly sightseeing cruise around Alexandria's Seaport. This local favorite is a fun, 45-minute voyage, where no man (or man's best friend) is left behind. Dogs ride free and tickets can be purchased online.
105 North Union Street, Alexandria, VA 22314
Located behind the Torpedo Factory Art Center
Adults: $24.99
Children: $15.75
Dogs & Infants: Free
In addition to local events, there is always more to explore in Old Town. From eclectic shops and art galleries to historical sites and restaurants, the storybook streets welcome residents and visitors to not only discover something new this summer, but all year long. Click here to learn more about the reasons to visit, live, and love Old Town Alexandria.