New home construction or resale? This is a question many home shoppers ask when beginning their new home search. Which one is right for you can depend on many factors, including lifestyle preference and personal priorities. Here are eight reasons why new home construction may be the better choice for you.
---
What's a new home without an interior to fit your taste?
Discover your interior design style with our quiz.
---
1. Peace of Mind
Buying a new construction home can offer increased peace of mind. You see your home being built and know everything from the foundation to frame is new. When purchasing a resale, there is uncertainty as to what the inspection may uncover, causing added stress up to settlement and beyond.
2. Less Maintenance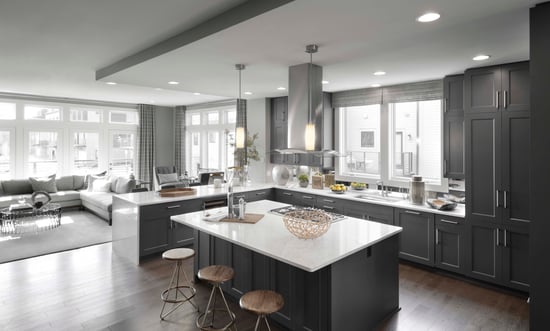 One of the main benefits of buying a new construction home is that EVERYTHING is new. From the appliances to heating and cooling systems to the windows and the roof, everything in the home is new and less likely to need repairs. Taking care of home repairs requires time and can be costly. New home construction offers a low maintenance lifestyle that allows you to spend more time doing the things you love.
3. Increased Energy Efficiency
Energy efficient homes offer benefits to both the homeowner and the environment. Homes built today are subject to much stricter standards for energy efficiency than previously built homes. Energy efficient features, such as an airtight building envelope, properly installed insulation and Energy Star windows and doors, can help improve comfort in the home and significantly reduce your utility bills. In addition to saving money, homes built using the best in green building practices minimize the impact on the environment.
4. Ability to Personalize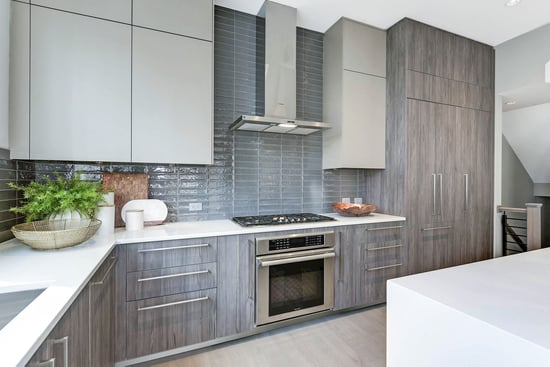 Even if you aren't purchasing a custom home, most builders offer the opportunity to personalize home features. Personalization may include structural options such as the number of bedrooms and baths and/or selections options such as upgraded appliances, finish choices and more. If you prefer to have your home customized prior to moving in, then new home construction may be the right choice for you.
5. New Homes Offer Improved Air Quality
New homes may offer superior indoor air quality versus older homes, resulting in a healthier home environment. Elements that improve indoor air quality include an airtight and watertight building envelope, properly installed building wrap, air sealant and insulation and the use of low-VOC (volatile organic compounds) paint and carpet. Check with your builder to see if the company provides these air quality improvement features.
6. Offers the Latest "Smart" Home Technology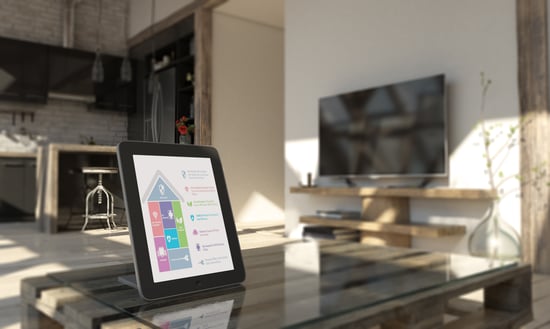 If you love the latest technology and want your home to include "smart" features, new construction may be a better option for you. Building a new home offers the ability to include sophisticated wiring that may be needed for advanced home technology, including security monitoring, lighting control systems and sound.
7. Includes Builder's Warranty
Purchasing a new construction home can reduce the stress of potential home repairs covered under the builder's warranty. A builder's warranty typically includes features such as appliances, fixtures, materials, workmanship and structure. If you are concerned about unexpected home repair costs, then new home construction may be the better option for you. Be sure you understand what items may be excluded from warranty and what can cause a warranty to become void.
---
Learn More About EYA's Homeowner Resources & Warranties
---
8. Wider Buying Time frame Options
New home builders typically offer more buying time frame options than if you are purchasing an existing home. Buying time frames may range from immediate to next year. Perhaps you need more time to prepare your current home for sale, but want to lock in a low interest rate. Purchasing new construction allows you to lock in an interest rate today, while providing more time to prepare for your move.
After reading this you may be feeling that new construction is the right fit for you. If so, you likely have a new set of questions. How long does it take to build a home? How do I choose and select options for my home? What is the difference between structural and finish options? You'll find the answers to all of these questions and more in our Comprehensive Guide to Purchasing a New Construction Home - full of tips, comparisons, helpful resources and more to help you through the process.