The mornings are turning crisp, the leaves are tinted golden, and you can almost taste the cinnamon and pumpkin flavored pastries on display at your favorite coffee shop. As sweater weather begins and we transition from summer to autumn, Old Town Alexandria embraces more than just the change in weather. With charming brick homes framed by auburn and amber colored trees, the city itself seems like it was designed for the season.
---
New Waterfront Townhomes & Condominiums in Old Town Alexandria
---
Whether your favorite fall activity is hiking through the foliage, going on an apple picking adventure, or sipping your favorite seasonal brew at a fall festival, there's no doubt that the fall season is full of fun and beloved activities. With so many Old Town fall activities to choose from, we've made it easy with our ultimate Fall Bucket List.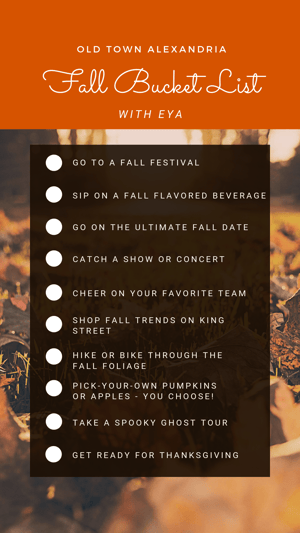 Save the list & post to your stories on social media! Check them off as you go, tag @EYAHomes & we'll share to our stories.
Attend & Enjoy a Fall Festival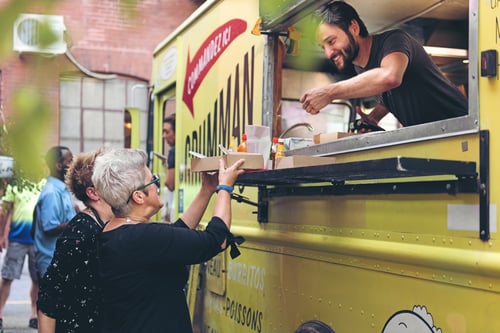 Old Town is known for their seasonal festivals and fall has some of the best.
October 12th
1pm – 7pm
Waterfront Park
1 King St., Alexandria, VA
Savor local food, beer, and wine while exploring all the Portside in Old Town Fall Festival has to offer. This annual event hosts a variety of fun activities from knot tying with the tall ship Providence to an 'anything that floats race' and even Splash Golf where participants can practice their golf swing along the river's edge using biodegradable fish food golf balls. The festival takes place at Waterfront Park, at the foot of King Street on Oct. 12th from 1pm – 7pm.
October 11th – October 13th
6pm – 9pm
George Washington's Mount Vernon
3200 Mount Vernon Memorial Highway, Mount Vernon, VA
As a city known for its rich history, it's only fitting that some of the most popular festivals are held at historic Mount Vernon on the grounds of George Washington's estate overlooking the Potomac. The Fall Wine Festival and Sunset Tour is the perfect opportunity for an autumn-themed date night. From Oct. 11th – 13th, twenty of Virginia's top wineries will be on the grounds offering special tastings. Enjoy live music, tour the mansion, and learn about Washington's own endeavors with wine as you watch the sun go down.
October 19th – October 20th
9am – 5pm
George Washington's Mount Vernon
3200 Mount Vernon Memorial Highway, Mount Vernon, VA
The following weekend, Mount Vernon will host Fall Harvest Family Days. Experience colonial days with horse-drawn rides, a straw bale maze, cornhusk doll making, and more. Drive, bike, or even visit by boat on the Potomac Riverboat Company's 90-minute cruise. Boat cruises depart Alexandria at 10:30am and return at 4pm.
November 23rd
1pm – 5pm
Office of Historic Alexandria
220 N. Washington St., Alexandria, VA
Event is outdoors
There's nothing like a crisp cider on a crisp fall day. Join fellow cider lovers at the Alexandria Cider Festival to enjoy a selection from more than 10 Virginia cideries. As you sip and sample, sit back and listen to live music, grab something to eat from a local food truck, and take advantage of the fun fall activities set up.
Sip on a Fall Flavored Beverage:
Enjoy a Fall Inspired Cocktail: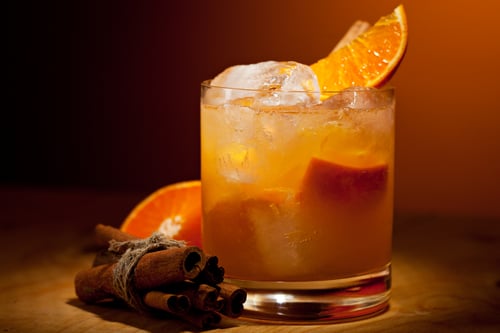 From cinnamon and hazelnut to apple and pumpkin, the spices and flavors of fall are finally here! Old Town is home to dozens upon dozens of local restaurants, some of which feature the best mixologists in town. This season, they'll be displaying their skills with seasonal specialty cocktails.
An impressive seasonal menu of seven fall cocktails is available at The People's Drug, located in the old 1905 drug store in Old Town. A few of our favorites are the Whiskey Blanket – Old Overhold rye, apple pie shrub, black walnut bitters and Laphroaig rinse; Five Spice Buck – Old Foster signature bourbon, ginger beer, Chinese five spice and lime; and for fans of 'The Office' - the Schrute Farms Margarita – El Jimador Anejo tequila, spiced beet agave, lime juice, apple bitter and black lava salt with nutmeg.
Celebrate Oktoberfest with Seasonal Brews on Draft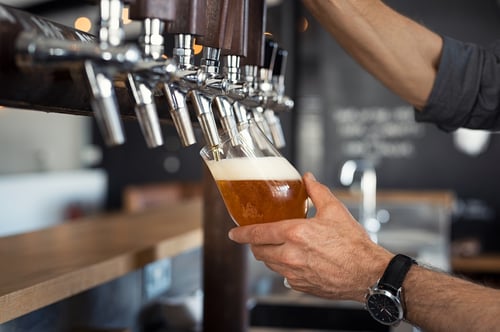 Oktoberfest has already begun and with a visit to Alexandria's Port City Brewing, you can sample their 2019 Märzen-style lager brewed with German malts and hops. The beer is described as brilliant amber with gently sweet flavors of crusty bread, leading to a clean, dry finish punctuated by just a touch of noble hops." It's served 'keller' style – unfiltered and naturally carbonated.
Warm up with Fall Coffee Flavors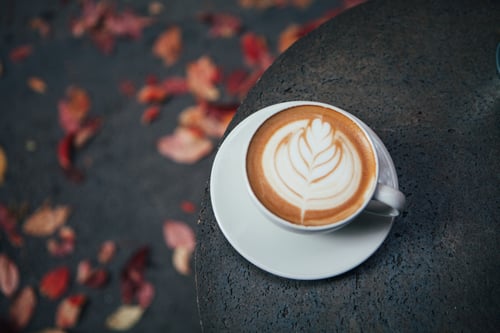 We all know about pumpkin spice, but there are so many other delicious warm fall flavors to try. Many coffee shops offer their own signature autumn blend or fall spice combinations.The trend of flavored lattes also ramps up in the fall. Flavors to look out for include: Cinnamon Maple, Campfire S'more, Dirty Chai, Matcha, and Spiced Vanilla. For those with a sweet tooth, keep an out for Nutella or Red Velvet Lattes.
As fall fades into winter, flavors like gingerbread spiced coffee and peppermint flavors start to be released, so make sure to grab your fall favorites while you can!
A few of our favorite local coffee shops include Killer E.S.P., Misha's, and Extra Perks. A special shout out to Sugar Shack Donuts who will be sure to offer unique autumn flavored specialty donuts alongside their coffee menu.
Wine Down & Sample 2019's Beaujolais Nouveau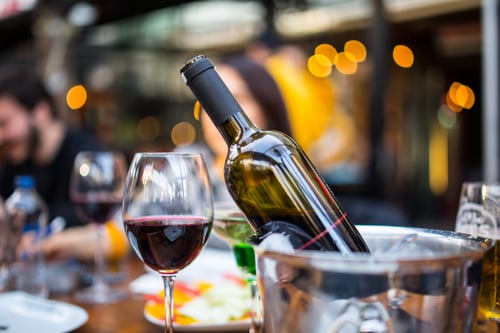 The end of November brings the first opportunity to sample France's 2019 Beajuolais Nouveu. The red wine -- meant to be drunk young -- is fermented just a few weeks before being released for sale and is known for being brighter and more acidic than most reds. A number of Alexandria and Old Town wine stores, bars, and tasting rooms are good bets to sample the new vintage and often schedule special events around the release: Brabo Tasting Room, Bastille, Cheesetique, Brut Champagne and Wine Bar, Unwined and Wine Gallery 108.
Plan the Ultimate Fall Date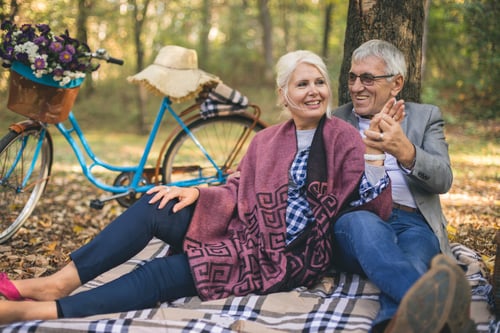 Listed among the 'Top 20 Most Romantic Cities in the US' by Amazon, it's easy to fall in love for the first time or all over again walking hand in hand down the romantic streets of Old Town. From intimate dining options to strolls under the twinkling lights of King Street, there is no shortage of date ideas in and around the area. Here are a few to get you started:
Treat Yourselves:
Begin with a late afternoon couples massage or treatment at Lorien Hotel & Spa where you can unplug and relax as a couple. Next, head to Brabo Tasting Room for a craft cocktail followed by dinner at Magnolia's on King, known for its Southern immersion cooking. Then stroll under the twinkling lights strung across King Street and make your way to Dolce Gelato for dessert.
Explore Together:
Pack a picnic and take a bike ride down the Mount Vernon Trail. Admire the fall foliage, enjoy the waterfront views of the District, and stop off at one of the scenic parks along the route. Head back to Old Town for dinner by the waterfront at Virtue Feed & Grain or up King Street at the very romantic Vermilion Restaurant.
For a Romantic Getaway:
If you're interested in venturing outside of the city, we suggest driving up to the Shenandoah Valley where adventure awaits. Nothing says fall quite like the pick-your-own apple and pear orchards at Valley View Farm in Delaplane followed by a refreshing glass of cider on site. Next up, take a short drive to Rappahannock Cellars, one of Virginia's top estate vineyards offering 11 varietals over 20 planed acres.
If you decide to spend the night, check-in at Glen Gordon Manor, a gorgeous and charming bed & breakfast with couple massages available and a romantic five-course prix fixe dinner at the Houndstooth Restaurant.
Catch a Show or Concert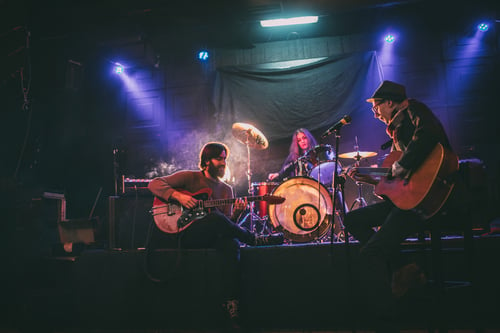 Alexandria is home to a unique and legendary music venue, the Birchmere music hall. This intimate setting is the perfect spot to relax and listen to artists' performances and discover new talent. Not only are the shows at the main stage seated, but wait staff will take your food and drink orders as you enjoy the show. From blues and jazz to rock, bluegrass and country, there are concerts for every music taste coming up this fall. Looking ahead, here are a few shows to note: The Paper Kites with Tall Heights on Oct. 3rd, Lee Ann Womack on Oct. 18th, Stephanie Mills on Oct. 25th - 26th, and Chris Botti on Nov. 22nd. For a full calendar of events, click here.
If you're looking to enjoy more live music in Old Town, Basin Street Lounge, now in its 40th year, is another Alexandria landmark with nightly jazz and blues shows at 9 pm.
Take an Old Town water taxi across the river to the Wharf for shows at one of DC's newer venues, The Anthem. Upcoming fall performances include Maggie Roggers on Oct. 7th and 8th, The Black Keys on Oct. 12th, Bon Iver on Oct. 17th - 18th, and Eric Church on Nov. 16th - 17th.
Across the Potomac at The Theater at MGM National Harbor, catch acts like Avril Lavigne on Oct. 9th, ZZ Top on Oct. 25th, and Joe Bonamassa on Nov. 9th.
Cheer on your favorite team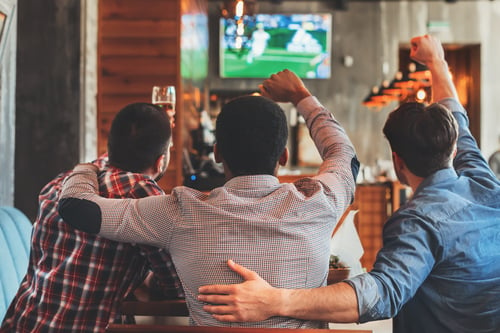 If you can't make it to Fedex Field, you can still put on a jersey and cheer on your favorite team among other sports fans. Southside 815 in Old Town has 13 TV's for sports lovers to watch the game while they enjoy an ice cold beer on draft and half-price Po'Boys for Monday Night Football. For a different kind of watch party experience, head across the river to National Harbor's Tap Sports Bar, complete with 95 flat screen TVs so every fan gets a view.
The National's are in the play-off hunt and this will be your last season to catch soccer legend Wayne Rooney at D.C. United. Potomac River Cruises offers boats to all games. Cruises from Alexandria City Marina depart at 1:05pm before first pitch at National's Park and 1:30pm prior to kickoff at Audi Field. If you're looking for something more upscale and personal, cruise to the game and reserve a slip at Yards Marina or The Wharf Marina within walking distance of both stadiums.
---
Top 5 Reasons to Live in Old Town Alexandria
---
Shop Fall Trends on King Street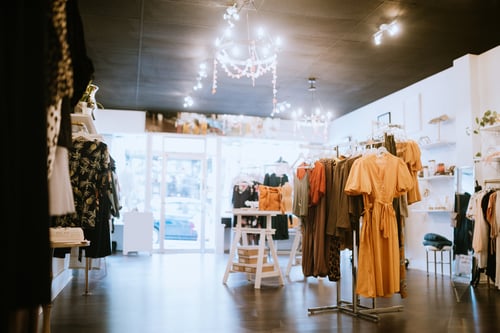 From vintage shops and high-end consignment to designer storefronts and national brands, Old Town is home to an extensive boutique district.Charming, unique boutiques like An American in Paris, Serafino Fine Italian Leather & Accessories, and The Shoe Hive are tucked between shops like Anthropologie, Banana Republic and lululemon.
Whether you're in need of new boots, cozy sweaters, or browsing for gift ideas, you'll be sure to find something special at one of the shops in Old Town. Click here to learn more about shopping in Old Town.
Hike or Bike a Nearby Trail to View Fall Foliage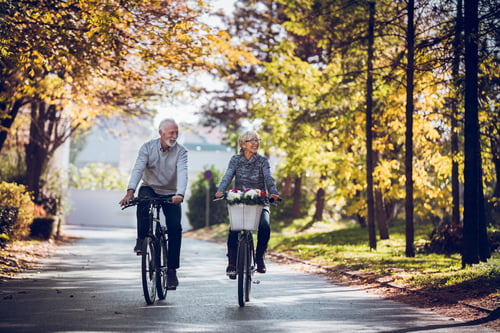 Alexandria offers residents and visitors a unique and beautiful blend of city and nature. As the leaves turn from emerald to auburn, there are vast opportunities to take in the fall foliage views while exploring local parks and trails.
Founders Park is located right on the Potomac waterfront with winding footpaths, a dog park, and scattered benches with views of the District. As the trees begin to change color, bring a blanket and relax on the spacious lawn with your furry friends in tow.
Another waterfront favorite is the aptly named Waterfront Park. Host and home to local festivals throughout the seasons, this park not only offers viewing opportunities for the fall foliage, but is set at the foot of iconic King Street for those who'd like to grab lunch at one of the waterfront restaurants, browse the boutique district, and stop in the Torpedo Factory.
For running, jogging, or biking, take to the Mount Vernon Trail. As you wind through the 18-mile paved pathway, you'll be treated to a scenic view of Washington, DC across the Potomac, as well as running through canopies of trees with parks and places to rest along the way.
---
5 D.C. Area Trails You'll Want to Bike this Fall
---
Dora Kelly Nature Park is just a short drive up the road from the heart Old Town. This 50-acre nature preserve is nestled in the Holmes Run Stream Valley Gorge and home to a one-mile nature trail that leads to a spectacular oak-history forest. Along the stream, American sycamore and river birch dominate the landscape for viewing.
More than 40 acres of plants and trees native to the Potomac River Valley have been curated at the Winkler Botantical Park. A one-mile loop trail takes you through the forest to a waterfall. It's a well-hidden gem worth exploring. Click here for a video tour.
The Virginia Department of Forestry says peak dates for fall foliage in eastern Virginia generally occur between Oct. 20th - 31st, but 2019's season may be delayed slightly due to above average September temperatures.
Pick Out Your Halloween Pumpkin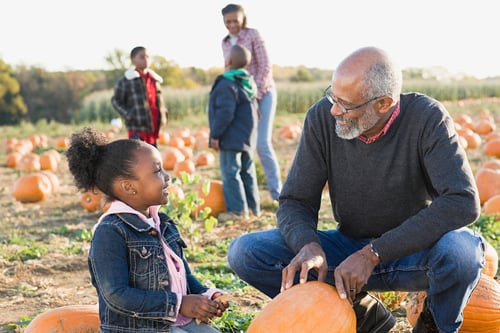 No porch or balcony is complete in autumn without a Halloween pumpkin. Two outdoor markets in the area offer pumpkins, gourds, cornhusks, and other choices for your DIY fall decorating: Old Town Farmers Market on Saturdays and the Four Mile Run Farmers and Artisan Market in Del Ray on Sundays. Alexandria's Green Start Gardens is a locally grown, family business with a variety of harvest fare. Looking for something more ambitious? Get in the car and venture out Rt. 66 to Markam where you can pick your own pumpkin at Hartland Farms.
Get into some Hocus Pocus this Halloween
Between binging Halloween movies and coming up with the most creative Halloween costume, celebrate the holiday throughout the month of October with these Halloween events in Old Town ranging from spooky to spirited:
Take a Ghost Tour
What's Halloween without a few ghost stories? Join colonial-clad tour guides as they lead groups by candlelight through the historical streets of Old Town Alexandria. Follow along as they reveal legends and folklore of the spirits who have walked (and still walk) the same streets. While Alexandria Colonial Tours' Ghost & Graveyard Tours are available all month long, a special Halloween tour will take place on October 30th.
Dog-Friendly Halloween Events
Both tricks and treats will be present at the cutest Halloween event of the season. Join Potomac Riverboat Company for their two Canine Halloween Tours where four-legged friends can come aboard for a tour around the Potomac – costumes encouraged.
For those staying on dry land, stop by The Dog Park on October 27th for Doggie Trick-or-Treating. Pick up your map, have your picture taken, and explore the participating stores to pick up treats and maybe find a few for owners as well.
---
Best Dog-Friendly Activities in Old Town Alexandria
---
Get Ready for Thanksgiving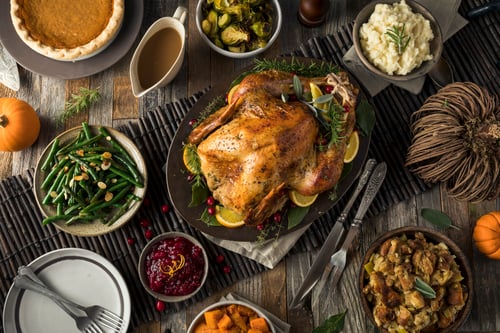 Impress your guests by purchasing your Thanksgiving turkey from a nearby Virginia farm and make it the centerpiece of your holiday feast. Organic and free-range options are available from a variety of nearby locations that make it easy: Balducci's in Old Town, Alexandria's Westover Market featuring turkeys from the Fields of Athenry Farm in Purcellville and Let's Meat on the Avenue in Del Ray.
With beautiful streets and historic sites to explore, stunning waterfront views, and an electric mix of dining, shopping, and entertainment experiences, Old Town Alexandria has something to offer both residents and tourists throughout every season. To learn more about what life living in Old Town all year round could look like, click here.